Hypotheses:
ANTHROPOLOGY OF CULTURE
A. Ya. Flier. Culture of a cultured person


Discussions:
IN SEARCH OF THE MEANING OF HISTORY AND CULTURE (A. Ya. Flier's Section)
N. A. Khrenov. Revolution and culture: desacralization of revolution in Russian cinema at the turn of XX-XXI centuries (ending)
N. A. Khrenov. Desacralization of the Russian revolution of 1917 as a problem of today: Gorky's novel "the Life of Klim Samgin" in this perspective (ending)
Analytics:
HIGH ART IN A CULTURE OF MODERNITY (E. N. Shapinskaya's Section)
E. N. Shapinskaya. Relations between culture and society in theoretical reflection: from the history of cultural thought
E. N. Shapinskaya. The existential Other: reflections and representations
CULTURAL REFLECTIONS
N. A. Khrenov. Culture and play: activation of the gaming instinct in the era of transition from the middle ages to Imperial Russia (continued)
A. N. Kovalev. Divine proportion in search of the Renaissance (ending)
V. G. Vlasov, N. Yu. Lukina. New stanzas. Philologist and art critic discussion: symptoms of genius
REPUBLICATION
A. Ya. Flier. The birth of the temple: the experience of human self-determination in time (ending)
Information:
REVIEWS, MESSAGES, MATERIALS
A. P. Markov. Postmodern civilization: symptoms of spiritual crisis. Some results of the XIX international Likhachev readings
---
Announcement of the next issue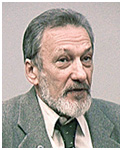 Rozin Vadim Markovich,
Doctor of Philosophy, Professor,
Leading Researcher,
Institute of Philosophy of
the Russian Academy of Sciences
e-mail: rozinvm@gmail.com
Life as understanding being
Abstract. The article discusses how life can be thought of in modern culture. It was initiated by the author's article on the possibility of thinking about death and the response to this article by L. G. Golubkova. The analysis shows that such questioning is characteristic, first of all, for the personality, and also that already in antiquity the possibility to think death was connected with the concept of "right life". In turn, the latter was understood as a conscious and unselfish life. Then the author examines the current conditions and the situation that require a new way to raise the question of human life. And, based on his experience of life, he raises this question. The following methodology is implemented in the work: problem statement, situational analysis, cultural and historical comparisons, construction of concepts and schemes, reinforcement of General provisions with historical examples. As a result of the study, it was possible to determine the semantic and socio-cultural conditions that allow us to think about life within the framework of modernity. Another result is a discourse developed by the author, within the framework of which there was a reflection on such a complex topic.

Keywords. Death, life, thought, personality, individual, culture, norm, reality, problem, solution.

[1] Rozin V. M. Personality and its study. Moscow: Librokom, 2012. 232 p.
[2] Apuleius. Metamorphoses in XI books. M: Izd. Academy of Sciences, 1960. P. 28.
[3] Aristotle Metaphysics. M.-L.: State socio-economic publishing house. P. 1177.
[4] Plato. Laws. Vol.: 4 vol. Vol. 4. M.: Thought, 1994. P. 381.
[5] Aristotle Politics. Coll. works: in 4 vol. T. 4. Moscow: Mysl', 1983. P. 410.
[6] Ibid. P. 467.
[7] ADO P. Philosophy as a way to live: Conversations with Jeannie Carlier and Arnold I. Davidson. M.-SPb.: Ed. "Steppe Wind", 2005. P. 240.
[8] Ibid. P. 139, 212, 254; Rozin V. M. Personality and its study. Moscow: Librokom, 2012. 232 p.
[9] K. Remchukov according to "Echo of Moscow" dated April 4, 2016.
[10] L. Radzihovsky according to "Echo of Moscow" dated March 18, 2016.
[11] Rosin V. M. Esoteric world. Semantics of the sacred text. M.: URSS, 2002. 320 p.
[12] Rozin V. M. Renewal of methodology. Open letters addressed to the followers of the Moscow methodological circle. M.: LENAND, 2017. Pp. 87-115.
[13] Bauman Z. Relevance of the Holocaust. M.: Europe, 2010. P. 10, 117, 140.
[14] K. Remchukov according to "Echo of Moscow" dated may 11, 2015.
[15] Rozin V. M. How can death be conceived in modern culture? // Culture and art. 2018. No. 5. Pp. 25-33.
[16] Rozin V. M. Culture of childhood and old age: formation of individual life and its completion // Culture and art. 2014. No. 3. P. 263-275.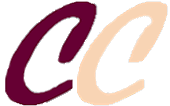 ISSN 2311-3723
Founder:
OOO «Soglasie» publisher
Publisher:
Scientific Association of Culture Researchers
Official registration № ЭЛ № ФС 77 – 56414 от 11.12.2013
The magazine is indexed:

Issued quarterly in electronic form only
Issue produced by:
Editorial Director
A. Flier
Editor in Chief
T. Glazkova
Head of IT Center
A. Lukyanov
Our banner:

Our e-mail:
cultschool@gmail.com
Our Facebook account: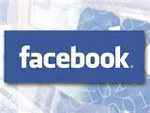 OUR PARTNERS: