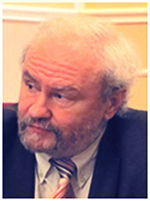 Flier Andrey Yakovlevich,
Doctor of Philosophy, Professor,
Chief Researcher
Lykhachev Russian Research Institute
for Cultural and Natural Heritage
e-mail: andrey.flier@yandex.ru
Local cultural identity: the experience of systematization
Abstract. The article deals with the problem of the complex nature of the local cultural identity of historical communities, which includes social, confessional, political and ethnic system-forming features of identity, with situational dominance of each type. However, in different historical epochs domination of certain types took place. The most typical (frequency) algorithm for the formation of features of a local identity is analyzed.

Keywords. Culture, local identity, social, confessional, political and ethnic variants of the features of the identity, the algorithm for the formation of features of identity.

[1] See. About This, for example: Klein L.S. Archeology and ethnography: the problem of comparisons // Integration of archaeological and ethnographic comparisons. Materials of the VI International Scientific Seminar dedicated to the 155th anniversary of the birth of D.N. Anuchina. Part 1. Omsk-SPb.: Izd. Tomsk University, 1998. Pp. 97-120.
[2] Kostina A.V. National culture - ethnic culture - mass culture: "Balance of interests" in modern society. M.: URSS, 2009. 216 pp.
[3] Flier A.Ya. Social stratification of culture // A. Flier, M. Poletaeva. Origin and development of culture. Moscow: MGUKI, 2008. Pp. 155-195.
[4] See, for example: Spengler, Oswald. Der Untergang des Abendlandes. Umrisse einer Morphologie der Weltgeschichte. München: Deutscher Taschenbuch Verlag, 1922 (Spengler O. The Decline of Europe: Essays on the morphology of world history: Vol. 1. The image and reality, Vol 2. World-historical perspectives (Moscow: Iris Press, 2003. 528 and 624 pp.); Toynbee, Arnold Josef. A Study of History. Vol. I-XII. London: Oxford University Press, 1934-1961 (Toynbee A. Comprehension of History, Collection: Moscow: Progress, 1991. 736 pp.).
[5] See. About This: Lurie S.V. Historical ethnology. Moscow: Gaudeamus, Academic Project, 2004. 624 pp.
[6] Cheboksarov N.N., Cheboksarova I.A. Peoples, races, cultures. Moscow: Nauka, 1971. 272 pp.
[7] Flier A.Y. Culturogenesis. M.: RIC, 1995. 128 pp.; Flier A.Ya. Structure and dynamics of culturogenetic processes. The dissertation author's abstract on competition of a scientific degree of the doctor of philosophical sciences. Moscow: RIC, 1995. 42 pp.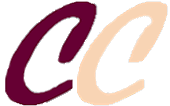 ISSN 2311-3723
Founder:
OOO «Soglasie» publisher
Publisher:
Scientific Association of Culture Researchers
Official registration № ЭЛ № ФС 77 – 56414 от 11.12.2013
The magazine is indexed:

Issued quarterly in electronic form only
Issue produced by:
Editorial Director
A. Flier
Editor in Chief
T. Glazkova
Head of IT Center
A. Lukyanov
Our banner:

Our e-mail:
cultschool@gmail.com
OUR PARTNERS: