Hypotheses:
THEORY OF CULTURE
A.Ya. Flier. The phenomenon of prestigious consumption
Discussions:
IN SEARCH OF THE MEANING OF HISTORY AND CULTURE (A.Ya.Flier's Section)
A.Ya. Flier. Structuring culture according to the methods of social regulation
N.A. Khrenov. A sociological turn in science. About the art of the XIX century: I. Ten's concept as an anticipation of the cultural turn (continued)
V.M. Rozin. Non-traditional, socio-cultural interpretation of the book by Meer Shalev "Fontanella" (ending)
Analytics:
HIGH ART IN MODERN CULTURE (E.N. Shapinskaya'sSection)
E.N. Shapinskaya. "Storytelling" as a form of narrative in Modern Popular culture
CULTURAL REFLECTIONSBY
A.Ya. Flier. Historical transformation of culture from admiration of the past to aspiration to the future
N.A. Khrenov. A man in a pandemic situation: excursions into history (beginning)
V.M. Rozin. Love in culture and family: yesterday and today (based on the novel by Meir Shalev "Two bears Came out of the forest")
V.I. Grachev. Knowledge and information in modern Cultural Studies: Paradoxes of similarities and differences of content
---
Announcement of the next issue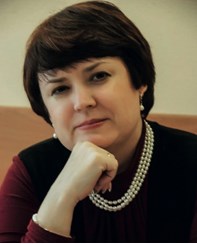 E.V. Savelova,
Doctor of Philosophy, Professor
First Vice-Rector
The Khabarovsk State Institute
of Arts and Culture
e-mail: evgs12@yandex.ru
Man and Technology in Stanislaw Lem's Axiology of Culture
Abstract. The article discusses relationship between man and technology in the context of culturology, focusing on S. Lem's well-known scholastic concept of viewing culture as a mechanism of man's adaptation to the whole range of situational possibilities occurring in the society's social life.

Key words. Culture, technology, adaptation, eventuality, provocative publication.

[1] Spengler O. Man and Technology // Culturology. 20th Century: Anthology. М.: Yurist, 1995. P. 478.
[2] Scheler М. Man in the Age of Equalization // Selected Works. М.: Gnozis, 1994. P. 98–128.
[3] Ortega y Gasset J. Thoughts on Technology // Selected Works. М.: INFRA-М; VES MIR, 2000. P. 321.
[4] Voronin А.А. Technology as a Communication Strategy // Questions of Philosophy. 1997. № 5. P. 101.
[5] Lem S. Culture As Error // The 21st Century Library. М.: АSТ, 2002. P. 122–136.
[6] Barthes R. Selected Works: Semiotics. Poetics. М.: Progress, Univers, 1994. P. 101.
[7] Losev A.F. Dialectics of Myth // Myth –Number – Essence. М.: Мysl, 1994. P. 61–62.
[8] Barthes R. Op. cit. P. 97.
[9] Lem S. Op. cit. P. 128.
[10] Ibid. P. 129.
[11] Ibid. P. 125.
[12] Ibid. P. 131.
[13] Ibid.
[14] Ibid. P. 133.
[15] Ibid. P. 135.
[16] Houellebecq М. Elementary Particles. М.: Inostranka, 2008. P. 524.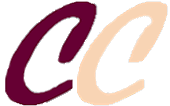 ISSN 2311-3723
Founder:
OOO «Soglasie» publisher
Publisher:
Scientific Association of Culture Researchers
Official registration № ЭЛ № ФС 77 – 56414 от 11.12.2013
The magazine is indexed:

Issued quarterly in electronic form only
Issue produced by:
Editorial Director
A. Flier
Editor in Chief
T. Glazkova
Head of IT Center
A. Lukyanov
Our banner:

Our e-mail:
cultschool@gmail.com
OUR PARTNERS: