AD MEMORIAM ÆTERNAM
Hypotheses
ФИЛОСОФИЯ КУЛЬТУРЫ
V.M. Rozin. The spell of death in history, art Nouveau and now
Discussions
SEARCHING THE MEANING OF HISTORY AND CULTURE (A.Ya. Flier's Section)
A.Ya. Flier. History as a cultural artifact
N.А. Khrenov. Revolution and culture: desacralisation of revolution in Russian cinema of the turn of XX-XXI centuries (beginning)
N.А. Khrenov. Desacralisation of the Russian revolution of 1917 as a problem today: M. Gorky's novel "Life of Klim Samgin" in this perspective (beginning)
Analytics
HIGH ART IN CONTEMPORARY CULTURE (E. Shapinskaya's Section)
E.N. Shapinskaya. Monster as a cultural hero: representations of monstrosity in popular culture (beginning)
E.N. Shapinskaya. Education in the digital age: learning or entertainment?
CULTURAL REFLECTIONS
N.А. Khrenov. The founders of the discursive in the Russian cinema and their followers: from Tarkovsky to Zvyagintsev (ending)
V.I. Grachev. Information-isomorphic basis of communicative paradigm of modern culture
V.G. Vlasov, N.Yu. Lukina. Stanze 1, stanze 2, 3, 4… From talks of the philologist with researcher of art
РЕПУБЛИКАЦИЯ
A.Ya. Flier. The birth of the home: the spatial self-determination of primitive man
Information
NEW BOOKS
Applied cultural studies. Encyclopedia
---
Information on a forthcoming issue


Shapinskaya Ekaterina Nikolaevna,
Doctor of Philosophy, Professor,
Deputy Director of the Expert-Analytical Center
for Development of Educational Systems
in the Sphere of Culture,
the Lykhachev Russian Research Institute
for Cultural and Natural Heritage
e-mail: reenash@mail.ru
Mass Culture: Essay on Theories. Origins
Abstract. The article starts a series of publications on the theory of mass culture. Despite numerous research investigations dedicated to mass culture, there is no systematization of concepts and approaches, diachronic analysis, reflecting changes in investigators' attitude towards popular culture. The series is aimed at tracking the development of theories of mass culture from their rise in the 20th century to nowadays. In the first part the author focuses on the concepts of cultural modernism and the Frankfurt school, some of their statements being still popular today.
Key words. Mass culture, popular culture, theory, criticism, cultural modernism, industry of culture, consumerism, standardization.
[1] Kostina A.V. Mass Culture As A Phenomenon of Post-Industrial Society. М.: URSS, 2006.
[2] Shapinskaya E.N. Essays On Popular Culture. М.: Akademproyekt, 2008.
[3] Codes of Mass Culture: Russian Discourse: collective monograph / Under scientific editorship of T.S. Zlotnikova and T.I. Yerokhina. Yaroslavl: RIO YGPU, 2015.
[4] Ortega y Gasset J. The Revolt of the Masses // Ortega y Gasset J. Aesthetics. Philosophy of Culture. M.: Iskusstvo, 1991.
[5] Horkheimer M., Adorno T. Dialéctica de la Ilustración. М.-SPb.: Medium, Yuventa, 1997.
[6] Benjamin W. The Work of Art in the Age of Mechanical Reproduction // Notes on Film Studies. 1988. № 2.
[7] Marcuse H. One-Dimensional Man. М.: REFL-book, 1994.
[8] Fiske J. Understanding Popular Culture. Boston: Unwin Hyman, 1989. P.23.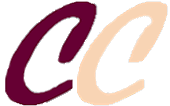 ISSN 2311-3723
Founder:
OOO «Soglasie» publisher
Publisher:
Scientific Association of Culture Researchers
Official registration № ЭЛ № ФС 77 – 56414 от 11.12.2013
The magazine is indexed:

Issued quarterly in electronic form only
Issue produced by:
Editorial Director
A. Flier
Editor in Chief
T. Glazkova
Head of IT Center
A. Lukyanov
Our banner:

Our e-mail:
cultschool@gmail.com
Our Facebook account: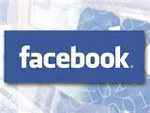 OUR PARTNERS: