Shapinskaya Ekaterina Nikolaevna,
Doctor of Philosophy, Professor,
Deputy Director of the Expert-Analytical Center
for Development of Educational Systems
in the Sphere of Culture,
the Lykhachev Russian Research Institute
for Cultural and Natural Heritage
e-mail: reenash@mail.ru
Mass Culture: Essay on Theories.
Cultural Research:
Comprehensive Understanding of Culture in Cultural Studies

Abstract. The third, final, article on the theory of mass culture is devoted to a currently central direction - cultural studies, the author discussing this approach to culture, its peculiarities and some views of its followers. The article outlines some cultural areas, popular culture and mass media amongst others, strongly influenced by cultural studies. Special attention is given to this field's interdisciplinary nature, particularly its being connected with gender studies.
Key words. Cultural studies, culture, mass media, discourse, gender studies, interpretation, encoding/decoding.

[1] Jenks Ch. Culture. London-N.Y.: Routledge, 1987. Р. 152.
[2] Hall S. Encoding and Decoding // Culture, Media, Language. London: Hutchinson, 1980. Р. 19.
[3] Jenks Ch. Op. cit. P. 152.
[4] Cited after: Grossberg L. Is there a Fan in the House // The Adoring Audience: Fan Culture and Popular Media. London: Routledge, 1992. Р. 9.
[5] Agger B. Cultural Studies as Critical Theory. London and Washington, DC: Falmer Press,1992.
[6] Cited after: Usmanova A. Gender Problems in the Context of Cultural Studies // Introduction to Gender Studies. Kharkov-SPb.: HCGI, 2001. P. 52-53.
[7] Cited after: Shapinskaya E.N. Mass Culture of the 20th Century. Essay on Theories // Polignosis. 2000. № 2. P. 131.
[8] Ibid. P. 129.
[9] Ibid. P. 135.
[10] Ibid. P. 137.
[11] Beauvoir S. de. The Second Sex. In 2 volumes. М.: Progress, 1988. P. 441.
[12] Ibid. P. 444.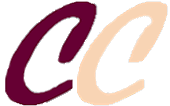 ISSN 2311-3723
Founder:
OOO «Soglasie» publisher
Publisher:
Scientific Association of Culture Researchers
Official registration № ЭЛ № ФС 77 – 56414 от 11.12.2013
The magazine is indexed:

Issued quarterly in electronic form only
Issue produced by:
Editorial Director
A. Flier
Editor in Chief
T. Glazkova
Head of IT Center
A. Lukyanov
Our banner:

Our e-mail:
cultschool@gmail.com
OUR PARTNERS: