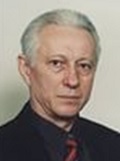 Markov Aleksandr Petrovich,
Doctor of Pedagogy,
Doctor of Cultural Studies, Professor,
St. Petersburg Humanitarian
University of Trade Unions
e-mail: markov_2@mail.ru
Mission and Resources of Humanities in the Era of Global Crises.
Some Results of the XIV-th International Likhachev Scientific Conference
Abstract. The article analyzes the theoretical framework of the XIV International Likhachev Scientific Conference on topical issues of dialogue between cultures and partnership between civilizations in the era of globalization. The paper presents basic ideas of the presentations and discussions, which reveal the possibility of dialogue between cultures and civilizations in the global world, analyze the origins and diversity of forms "friend-or-foe" opposition and its role in the expansion of space of conflicts between civilizations, investigate threats and prospects of preserving the spiritual integrity of Russian civilization.
Key words. Dialogue of cultures, globalization, spiritual crisis, national and cultural identity, Russian civilization, conservative ideology, national idea.
[1] The project was carried out with State financial support allocated as a grant by All-Russia Public Organization "Knowledge" Russian Society in accordance with the decree of the President of the Russian Federation of March 29, 2013. № 115-рп.
[2] Dialogue of Cultures and Partnership of Civilizations: the XIVth International Likhachov Scientific Conference, May 15–20, 2014. / ed. A.S. Zapesotsky. St. Petersburg: SPbUHSS, 2014.
[3] Among the participants of the Conference are the outstanding Russian scientists, members of the Russian Academy of Sciences: M.K. Gorshkov, A.A. Gromyko, A.A. Guseynov, A.B. Kudelin, V.A. Lektorsky, V.L. Makarov, V.V. Mironov, V.V. Naumkin, V.F. Petrenko, M.B. Piotrovsky, A.V. Smirnov, V.A. Tishkov, Z.T. Toshchenko, V.A. Chereshnev, A.O. Chubarian. Participants from 18 countries took part in the Conference.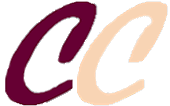 ISSN 2311-3723
Founder:
OOO «Soglasie» publisher
Publisher:
Scientific Association of Culture Researchers
Official registration № ЭЛ № ФС 77 – 56414 от 11.12.2013
The magazine is indexed:

Issued quarterly in electronic form only
Issue produced by:
Editorial Director
A. Flier
Editor in Chief
T. Glazkova
Head of IT Center
A. Lukyanov
Our banner:

Our e-mail:
cultschool@gmail.com
OUR PARTNERS: