Hypotheses:
THEORY OF CULTURE
V. I. Grachev. About dissonances and consonances in the relationship between modern culture and art
Discussions:
In SEARCH of the MEANING of HISTORY and CULTURE (A. Ya. Flier's Section)
A. Ya. Flier. Cultural variability and progress
N. A. Khrenov. On the way to «Posthuman»: anthropological, mythological and artistic potential of the puppet (continuation)
V. M. Rozin. Unusual Anton Pavlovich Chekhov (the artist's life and work in the optics of everyday culture)
Analytics:
HIGH ART IN a CULTURE of MODERNITY (E. N. Shapinskaya's Sectoin)
E. N. Sapinskaya. Subcultures in the digital world: anachronism or the basis for creating virtual communities?
M. I. Kozyakova. Museum in the history of culture: postmodern discourse
CULTURAL REFLECTIONS
N. A. Khrenov. Culture of the twentieth century: theatrical experiments in the era of escalating mass communication (continuation)
M. A. Poletaeva. Social practice of attitude to foreign culture
REPUBLICATION
A. Ya. Flier. Cultural history as a change dominant identity types (beginning)
---
Announcement of the next issue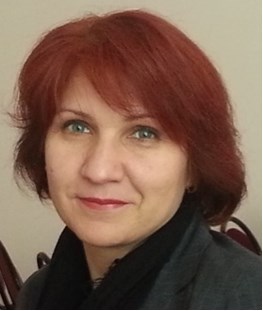 Polyudova Elena Nikolaevna,
PhD, Assistant Professor,
Literature and Russian as a Foreign Language Lecturer,
Defense Language Institute,
Monterey, USA.
e-mail: epolyudova@gmail.com
MODERN CULTURAL RESEARCH AS A BOOK OF REFLECTIONS: REFLECTIONS ON THE BOOK OF
E. N. SHAPINSKAYA «PHILOSOPHY OF MUSIC»
Abstract. An article considers key points of Ekaterina Shapinskaya's book "Philosophy of Music": modern opera productions; heritage of classical music; opera broadcast in movie theaters. The book uses important terms of philosophy and cultural studies, efficiently applying them to the analysis of music. Moreover, the book deliberates on the aesthetic education in the modern world of globalization and technologies. Analyzing the vast studies of modern tendencies in the classical music, the article defines the book as an important step in Cultural Studies.
Keyword. Opera, cultural studies, modern opera production, opera broadcast in movie theaters, philosophy of music, postmodernism, heritage of classical music, aesthetic education, globalization.

[1] E .Shapinskaya. Philosophy of Music in aNtw Key. Washington, Library of Congress, 2019. 148 p.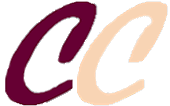 ISSN 2311-3723
Founder:
OOO «Soglasie» publisher
Publisher:
Scientific Association of Culture Researchers
Official registration № ЭЛ № ФС 77 – 56414 от 11.12.2013
The magazine is indexed:

Issued quarterly in electronic form only
Issue produced by:
Editorial Director
A. Flier
Editor in Chief
T. Glazkova
Head of IT Center
A. Lukyanov
Our banner:

Our e-mail:
cultschool@gmail.com
Our Facebook account: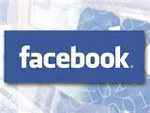 OUR PARTNERS: