New Year's greetings (In Russian)
Hypothesis:
The 70th ANNIVERSARY of A. Y. FLIER
O. N. Volkostrelov, A. Ya. Flier. Culture is a program of group adaptive behavior of people. Interview
I. M. Bykhovskaya, O. I. Goryainova. Socialization and inculturation of the individual: a comparative analysis of socially significant practices
G. V. Drach. On cultural variability and social dynamics (referring to the works of A. Ya. Flier)
A.V. Kostina. A. Ya. Flier's concept of culture and its role in the development of Russian cultural studies
Discussions:
IN SEARCH OF THE MEANING OF HISTORY AND CULTURE (A. Ya. Flier's Section)
V. M. Rozin. From the culture of modernity to the "post-culture"
N. A. Khrenov. Between america and china: the concept of the "other" in the formation and transformation of russia's civilizational identity (beginning)
Analytics:
HIGH ART IN a CULTURE of MODERNITY (E. N. Shapinskaya's Sectoin)
E. N. Shapinskaya. "Ah, it's not hard to deceive me..." Love games in cyberspace
CULTURAL REFLECTIONS
N. A. Khrenov. Culture and historical memory (beginning)
A. Ya. Flier. Power and culture: self-organization of society according to the model of vertical hierarchy
---
Announcement of the next issue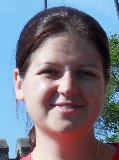 Gustyakova Daria Yurievna
Candidate of Art History,
Lecturer and Doctoral student at
Yaroslavl State pedagogical University.
e-mail: dar_gu@mail.ru
Modern European Staging of Russian Operas
as a Model of Interaction between Classic and Popular Cultures
Abstract: The article deals with the problem of representation of Russian classical music in contemporary culture. On the example of the opera "Eugene Onegin" by P.I. Tchaikovsky staged at the Netherlands Opera (Amsterdam, 2011) implementation of anachronistic principle of representation of classical material is considered. The analysis of this theatrical production reveals interpretive techniques and principles underlying the representation of opera classics in the space of mass culture: nihilistic and destructive attitude towards the interpretation of the composer's artistic images with a focus on the content of literary source; an attempt to add subtexts, to reveal motives of the drama differing from the author's intention; aspiration to make operatic works more vivid, leading to extrapolation to theatrical field of cinema techniques, focusing and directing spectators' attention; attraction to interpretive decisions based on the principles of eclecticism, therefore, appealing to such artistic methods as citation, intertextuality; "update" of the action based on playing with chronotope, moving the story to the present, that implies the presence of anachronisms in the interpretation of classical works; the tendency to scandalous and provocative interpretation, action-packed spectacular solutions designed to surprise, intrigue the audience.
Keywords: Russian Classics, Contemporary Popular Culture, Opera, Representation, Interpretation, Anachronistic as the Principle

[1] Kurmachev A. In search of a Key to the Mysterious Russian Soul: "Eugene Onegin" by Stefan Herhayma in Amstredame [Eelectronic resource] // OperaNews.Ru / All about opera in Russia and abroad. URL: http://operanews.ru/11071001.html. Access date: 07.04.2014.
[2] Benjamin W. The Work of Art in the Age of Mechanical Reproduction. Moscow: Medium, 1996.
[3] Cit.: Louental D. The Past is a Foreign Country [Eelectronic resource] // URL: http://abuss.narod.ru/Biblio/megill/louental_intro.htm Access date: 07.04.2014.
[4] Shapinskaya E.N. Authority Figures in Russian Art: Games with History on Russian Opera Scene // Yaroslavl Pedagogical Gazette. 2013. N 2. Volume I (Humanities).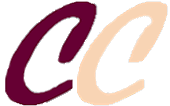 ISSN 2311-3723
Founder:
OOO «Soglasie» publisher
Publisher:
Scientific Association of Culture Researchers
Official registration № ЭЛ № ФС 77 – 56414 от 11.12.2013
The magazine is indexed:

Issued quarterly in electronic form only
Issue produced by:
Editorial Director
A. Flier
Editor in Chief
T. Glazkova
Head of IT Center
A. Lukyanov
Our banner:

Our e-mail:
cultschool@gmail.com
Our Facebook account: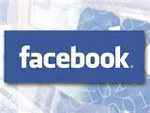 OUR PARTNERS: