Hypotheses:
THEORY OF CULTURE
A. Ya. Flier. Local cultural system: sustainability factors


Discussions:
In SEARCH of the MEANING of HISTORY and CULTURE (A. Ya. Flier's Section)
V. M. Rozin. Conceptualization of G. R. Baltanova Muslim women and culture
N. A. Khrenov. On the history of the formation of the science of culture: Oswald Spengler (to the 100th anniversary of the book «the Decline of Europe»)
M. I. Kozyakova. Synesthesia in the postmodern era: aesthetics déjà'vu


Analytics:
HIGH ART IN a CULTURE of MODERNITY (E. N. Shapinskaya'sSectoin)
E. N. Shapinskaya. Bulgarian culture in Russia: traditions and modernity (interview with Maya Pramatarova)
E. N. Shapinskaya. Digital history: the future of our past
CULTURAL REFLECTIONS
N. A. Khrenov. Culture and play: activation of the gaming instinct in the era of transition from the middle ages to Imperial Russia (end)
V. I. Grachev. Information-rhizomorphic basis of communicative paradigm of modern culture. Three
A. Ya. Flier. Culture and the problem of the noosphere: it is not necessary to make a fairy tale come true

NEW BOOK

A. Ya. Flier. Theory of culture

---
Announcement of the next issue


Kozyakova Maria Ivanovna
Doctor of Philosophy, Professor,
The Schepkin Higher Theatre School
under the Russian State Maly Theatre
e-mail: markoz@yandex.ru
Modernity and G. G. Dadamyan's paradigms
Abstract. The article is devoted to the research methodology of G. G. Dadamyan, which he described in the work "Atlantis of Soviet art", where he conceptualizes "paradigms" that determined the life of society in a particular historical period. The use of" paradigms " in the study of culture seems to be very promising.

Key words. Paradigm, time, period, narrative, history, modernity, art, theatrical practice, creativity.

[1] Dadamyan G. G. Atlantis Soviet Art. 1917-1991. Part 1. 1917-1932. Moscow: GITIS, 2010. 524 p.
[2] McLuhan M. The Means itself is the content // Information society. Moscow: AST, 2004. P. 344-345.
[3] G. Simmel, the Conflict of modern culture // Culturology. XX century: anthology. M.: Yurist, 1995. P. 379.
[4] Aesthetics and theory of art of the twentieth century. M.: Progress-Tradition, 2005. P. 23.
[5] Wilson, Stephen. Art and science as cultural actions [Electronic resource]// Laboratoria URL: http://newlaboratoria.ru/www/rus/art_and_science_2-2/. Date of application: 16.03.2018.
[6] Beck U. What is globalization? M.: Progress-Tradition, 2001. P. 175.
[7] Giddens E. Organization of a society. M.: Academic project, 2003. P. 111.
[8] Baudrillard J. The Transparency of evil. M.: Dobrosvet, 2000. P. 24.
[9] Weidle V.V. Dying art. Reflections on the fate of literary and artistic creativity. SPb.: AXIOMA, 1996. Pp. 110, 114.
[10] The Issues of theatre / PROSCAENIUM. M.: "Locus Standi", 2008. 1-2. P. 139.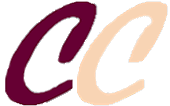 ISSN 2311-3723
Founder:
OOO «Soglasie» publisher
Publisher:
Scientific Association of Culture Researchers
Official registration № ЭЛ № ФС 77 – 56414 от 11.12.2013
The magazine is indexed:

Issued quarterly in electronic form only
Issue produced by:
Editorial Director
A. Flier
Editor in Chief
T. Glazkova
Head of IT Center
A. Lukyanov
Our banner:

Our e-mail:
cultschool@gmail.com
Our Facebook account: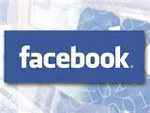 OUR PARTNERS: