Hypotheses
CULTURE AND LIFE
V.M. Rozin. Life as understanding being


Discussions
SEARCHING THE MEANING OF HISTORY AND CULTURE (A.Ya. Flier's Section)
A.Ya. Flier. Art in culture or culture in art?
N.А. Khrenov. Revolution and culture: desacralisation of revolution in Russian cinema of the turn of XX-XXI centuries (continuation)
N.А. Khrenov. Desacralisation of the Russian revolution of 1917 as a problem today: M. Gorky's novel "Life of Klim Samgin" in this perspective (continuation)
V.I. Grachev. Information-isomorphic basis of communicative paradigm of culture 2


Analytics
HIGH ART IN CONTEMPORARY CULTURE (E. Shapinskaya's Section)
E.N. Shapinskaya. Monster as a cultural hero: representations of monstrosity in popular culture (ending)
E.N. Shapinskaya. Eternal values of cultural heritage, creativity and interpretative dyslexia (interview with O. Stefanov)
CULTURAL REFLECTIONS
N.А. Khrenov. Culture and game: activation of the game instinct in the era of transition from the middle ages to Imperial Russia (beginning)
V.G. Vlasov, N.Yu. Lukina. Stanze 5, 6, 7, 8… From talks of the philologist with researcher of art
V.I. Grachev. Cultures the phenomenon of apophatic "the Dialectics of myth" by A. F. Losev in the context topochron-axiogenic paradigm of culture
A. N. Kovalev. Divine proportion in search of the Renaissance (beginning)
REPUBLICATION
A.Ya. Flier. The birth of the temple: the experience of human self-determination in time (beginning)
---
Information on a forthcoming issue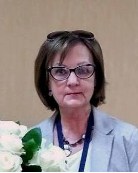 Shapinskaya Ekaterina Nikolaevna,
Doctor of Philosophy, Professor,
Russian State University of Physical Education,
Sport, Youth and Tourism.
e-mail: reenash@mail.ru
Monster as a cultural hero:
representations of monstrosity in popular culture
(beginning)
Abstract. The article deals with the phenomenon of monstrosity in its representation in the texts of mass culture. The figure of the monster is seen as a vivid manifestation of the phenomenon of "friendliness", the example of which shows the change in attitude to the Other in different cultural contexts. The mythological origins of the image of a fantasy monster are traced, the mechanisms of creating monstrous images are identified, the most famous literary and screen representations of monstrous are analyzed. A comparison of literary and screen text, revealing by their means the problem of attitude to Another in culture. The conclusion is made about the ambivalence of fantasy-monstrous images that filled the modern mass culture from the point of view of the role in the formation of the relationship to the Other in culture and society.

Keywords. Monstrosity, mass culture, representation, myth, romanticism, cultural text, literature, cinema, Other


[1] Jamison F. Progress versus utopia, or Can we imagine the future? // Fantastic movies. Moscow: NLO, 2006. P. 335.
[2] Fucking A. "we are All cyborgs": science fiction through the prism of avant-garde cinema USA 60-80 years // Fantastic movie. Moscow: NLO, 2006. P. 153.
[3] Sžižek, the Family, sex drive and history // the Art of cinema. No. 6. 2007. P. 130.
[4] J. E. Golosovker the Logic of ancient myth. M.: Science, 1987. Pp. 15-16.
[5] Ibid. P. 98.
[6] Sukovataya V. The Face Of Another. Images of the Other in cultural anthropology. Kharkiv: Kharkiv national center. UN-t im. V. N. Karazin Kharkiv national University, 2009. P. 95.
[7] Ibid. P. 96.
[8] B. creed, Horror and the monstrous-feminine. Imaginary rejection // Fantastic movie. Moscow: NLO, 2006. P. 183.
[9] Kristeva J. Powers of Horror. An Essay on Abjection. N. Y.: Columbia University Press, 1982. P. 199.
[10] Creed, B. The Decree. CIT. P. 184.
[11] Ibid. P. 186.
[12] Ibid. P. 184.
[13] Creed B. The Monstrous Feminine. Film Feminism. N. Y.: Routledge, 1993. P. 167.
[14] Samutina N. Fantastic movies and the problem conjures // Fantastic movies. Moscow: NLO, 2006. P. 176.
[15] Ibid. P. 73.
[16] Ibid. P. 74.
[17] Zenkin S. effect fiction in movies // Fantastic movies. Moscow: NLO, 2006. P. 56.
[18] S. P. Shevyrev About "Mirgorod," By Gogol. P. 339 [Electronic resource] // URL: http://gogol.gatchina3000.ru/shevyrev.htm
[19] Ibid.
[20] Annensky I. on the forms of the fantastic in Gogol // Annensky I. books of reflections. M.: Science, 1979. P. 209.
[21] McNally, R..G. Florescu, R. in search of Dracula. Boston And N. Y.: Houghton Mifflin, 1992. P. 60.
[22] Žižek, S. The Decree. Op. p. 131.
[23] Ibid.
[24] Ibid. P. 132.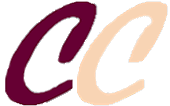 ISSN 2311-3723
Founder:
OOO «Soglasie» publisher
Publisher:
Scientific Association of Culture Researchers
Official registration № ЭЛ № ФС 77 – 56414 от 11.12.2013
The magazine is indexed:

Issued quarterly in electronic form only
Issue produced by:
Editorial Director
A. Flier
Editor in Chief
T. Glazkova
Head of IT Center
A. Lukyanov
Our banner:

Our e-mail:
cultschool@gmail.com
Our Facebook account: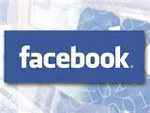 OUR PARTNERS: