Kozyakova Maria Ivanovna,
Doctor of Philosophy, Professor
Of M.S. Schepkin Higher Theatre School (Institute)
associated with the State Academic Maly Theatre.
e-mail: markoz@yandex.ru
MUSEUM IN THE HISTORY OF CULTURE: POSTMODERN DISCOURSE
Abstract. One of the oldest cultural institutions – the Museum, having passed a long and difficult path of development, has significantly transformed. It acquires new functions, a new configuration of the aesthetic field appears. Based on historical material, the article explores the regularities of the development of "musicianship", including changes in the exposition design, in the organizational bases of exhibiting, in the mode of interaction between the public and the object.
Keywords: Museum, "Museum quality" exhibition, exhibition design, collection, aesthetics.

[1] Bonnard A. Greek civilization. From Euripides to Alexandria, Vol. 3. Moscow: Iskusstvo, 1991. P. 54.
[2] Vattimo Jn. Museum and perception of art in the postmodern era [Electronic resource]. URL: http://moscowartmagazine.com/issue/74/article/1601 (accessed: 15.03.2019).
[3] Hudson K. Influential museums. Novosibirsk: Siberian chronograph, 2001.
[4] Mccorquodale CH. The decoration of residential interiors from antiquity to the present day. Moscow: Iskusstvo, 1990. P. 183.
[5] H. Sellmair Loss of the middle. Moscow: Territory of the future, 2008.
[6] Kozyakova M. I. History. Culture. Humdrum. Western Europe: from Antiquity to the XX century. Moscow: LLC "publishing house "Soglasie". 2013. P. 242.
[7] Maistrovskaya M. T. museums of revolutionary Russia [Electronic resource]. URL: http://www.delphis.ru/journal/article/muzei-revolyutsionnoi-rossii (accessed: 05.08.19).
[8] Maistrovskaya M. T. Museum as an object of culture. Art of the exposition ensemble. Moscow: Progress-Tradition, 2015.
[9] Derrida Zh. On grammatology. Moscow: Ad Marginem, 2000. P. 144.
[10] Museology. The museums of historical profile / Edited By K. G. Levykin and V. Herbst. Moscow: Higher school, 1988. P. 6.
[11] Eco U. From the Internet to Guttenberg: text and hypertext (excerpts from a public lecture by Umberto Eco at the Moscow state University faculty of Economics on may 20, 1998) [Electronic resource]. URL: http://philosophy.ru/library/eco/internet.html (accessed: 20.04.2019)
[12] Tarkovsky A. Captured time // New audiovisual technologies: Collection of articles / ed. by K. E. Razlogov. Saint Petersburg: "DMITRY BULANIN", 2011.
[13] Gafanova Yu. V. Museum Space: postmodern reading / / Studia culturae. Issue 1. SPb.: Saint Petersburg philosophical society, 2001. P. 167.
[14] Volkonskaya Z. A. project of the aesthetic Museum at the Imperial Moscow University // Museological thought in Russia of the XVIII-XX centuries. A collection of documents and materials /ed. edited by E. A. Shulepova. M.: ETERNA, 2010. P. 230.
[15] Pushkin State Museum of fine arts [Electronic resource]. URL: https://pushkinmuseum.art/. (accessed: 07.09.19).
[16] Ibid.
[17] Ibid.
[18] Smithsonian Institution. Washington, Smithsonian Institution, 2003.
[19] The Smithsonian's Museum of Modern and Contemporary Art. Hirshhorn Museum and Sculpture Garden. Washington, Smithsonian Institution, 2003.
[20] Turchin V. S. Museums, museums ... // XX century in the mirror of the collection of the Moscow Museum of modern art. Moscow: CPI "Artist and book", 2003.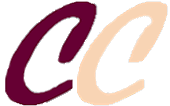 ISSN 2311-3723
Founder:
OOO «Soglasie» publisher
Publisher:
Scientific Association of Culture Researchers
Official registration № ЭЛ № ФС 77 – 56414 от 11.12.2013
The magazine is indexed:

Issued quarterly in electronic form only
Issue produced by:
Editorial Director
A. Flier
Editor in Chief
T. Glazkova
Head of IT Center
A. Lukyanov
Our banner:

Our e-mail:
cultschool@gmail.com
OUR PARTNERS: