Hypotheses:
THEORY OF CULTURE
A.Ya. Flier. System-forming properties of culture
Discussions:
IN SEARCH OF THE MEANING OF HISTORY AND CULTURE (A.Ya.Flier's Section)
A.Ya.Flier. Structuring of culture by social strata of society (socio-class typology)
N.A. Khrenov. A sociological turn in science. About the art of the XIX century: I. Ten's concept as an anticipation of the cultural turn (beginning)
V.M. Rozin. Cultural concepts of the environment for education
Analytics:
HIGH ART IN MODERN CULTURE (E.N. Shapinskaya'sSection)
E.N. Shapinskaya. Benjamin Britten in the (Inter)Cultural Space: Texts of Works and Contexts of Interpretationby
A.P. Markov. Postmodern Art in the Ecstasy of Dying…
CULTURAL REFLECTIONSBY
N.A. Khrenov. The Superman in the Russian version: philosophical aspects of the novel by F. Dostoevsky's "Demons" and V. Khotinenko's film based on this novel (continued)
V.M. Rozin. Introducing children to modern culture in the family (non-)school "Seekers"
A.Ya. Flier. Normative human behavior
---
Announcement of the next issue
Khrenov N.A. Selected Works on Culturology. Moscow: Solgasie, 2014
The book is a published monograph "Culture and Empire," which summarizes the author's research on the problems of the culture's destiny in the situation of imperial crisis and collapse which happened first in Romanovs' Russian Empire and then in Soviet empire. The work deals with the problem of the influence of historical events on the development of culture, as well as reflections and interpretations of these events in artistic practice.
The book is intended for culture researches, professors of culturology, doctoral and post-graduate students conducting research on culturological science and education.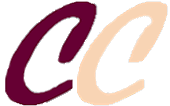 ISSN 2311-3723
Founder:
OOO «Soglasie» publisher
Publisher:
Scientific Association of Culture Researchers
Official registration № ЭЛ № ФС 77 – 56414 от 11.12.2013
The magazine is indexed:

Issued quarterly in electronic form only
Issue produced by:
Editorial Director
A. Flier
Editor in Chief
T. Glazkova
Head of IT Center
A. Lukyanov
Our banner:

Our e-mail:
cultschool@gmail.com
OUR PARTNERS: