Hypotheses:
THEORY OF CULTURE
V. I. Grachev. About dissonances and consonances in the relationship between modern culture and art
Discussions:
In SEARCH of the MEANING of HISTORY and CULTURE (A. Ya. Flier's Section)
A. Ya. Flier. Cultural variability and progress
N. A. Khrenov. On the way to «Posthuman»: anthropological, mythological and artistic potential of the puppet (continuation)
V. M. Rozin. Unusual Anton Pavlovich Chekhov (the artist's life and work in the optics of everyday culture)
Analytics:
HIGH ART IN a CULTURE of MODERNITY (E. N. Shapinskaya's Sectoin)
E. N. Sapinskaya. Subcultures in the digital world: anachronism or the basis for creating virtual communities?
M. I. Kozyakova. Museum in the history of culture: postmodern discourse
CULTURAL REFLECTIONS
N. A. Khrenov. Culture of the twentieth century: theatrical experiments in the era of escalating mass communication (continuation)
M. A. Poletaeva. Social practice of attitude to foreign culture
REPUBLICATION
A. Ya. Flier. Cultural history as a change dominant identity types (beginning)
---
Announcement of the next issue

O.A. Zhukova. Selected Works on Philosophy and History of Culture – M.: "Soglasie" Publisher – "Artem" Publisher, 2014.

The book presents several works of the author associated with a wide range of problems relevant for Russian philosophy of culture and history. The author considers issues that have become traditional for Russian thinkers and have not lost their significance for contemporary philosophers of culture. The research focuses on the problem of interdependence of religious, artistic and socio-political traditions in cultural history of Russia. It is in direct correlation with the problem of relation between historical process and attempts to mythologize it, reveals contradictions between freedom of a person, which is inalienable in Christian culture, and political practice of the Russian Empire, reveals the opposition of liberalism and conservatism in the history of Russian social thought, addresses the topic of philosophy of creativity which is interpreted in Russian culture as a way of salvation and moral allegiance, reconstructs the image of Russia and Europe represented in national consciousness, defines civilizational, cultural and political identity of Russia, outlines socio-cultural profile of the information society emerging in contemporary Russia.

The book is intended for a wide range of readers interested in problems of philosophy of culture, as well as philosophers, cultural specialists, historians, political scientists, art historians specializing in philosophy of Russian culture and history.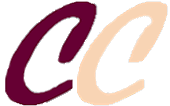 ISSN 2311-3723
Founder:
OOO «Soglasie» publisher
Publisher:
Scientific Association of Culture Researchers
Official registration № ЭЛ № ФС 77 – 56414 от 11.12.2013
The magazine is indexed:

Issued quarterly in electronic form only
Issue produced by:
Editorial Director
A. Flier
Editor in Chief
T. Glazkova
Head of IT Center
A. Lukyanov
Our banner:

Our e-mail:
cultschool@gmail.com
Our Facebook account: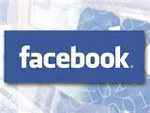 OUR PARTNERS: