Hypotheses:
THE THEORY OF POST-CIVILISATION
V.M. Rozin. Pandemic as a prerequisite for the formation of a new civilization


Discussions:
IN SEARCH OF THE MEANING OF HISTORY AND CULTURE (A.Ya. Flier's Section)
A.Ya. Flier. Culture is controlled and culture is spontaneous. Culture vs. freedom
N.A. Khrenov. Between America and China: the Concept of the "Other" in the formation and transformation of the civilizational identity of Russia (continued)
E.N. Shapinskaya. The culture of everyday life. Part 1. From the history of cultural thought
Analytics:
HIGH ART IN THE CULTURE OF MODERNITY (E.N. Shapinskaya's Section)
Theatrical culture in the era of transformations: eternal values or the triumph of mass culture? Ekaterina Shapinskaya's conversation with People's Artist of Russia Zhanna Romanenko-Nadezhdina
CULTURAL REFLECTIONS
N.A. Khrenov. How one can think of going beyond the boundaries of culture: systemic and non-systemic levels of cultural functioning (end)
V.G. Golovanova. On the question of "strangeness" as a category of culture
V.M. Rozin. Ecosystem approach in education
REPUBLICATSIYA
A.Ya. Flier. Culture of separation (the difficult fate of the deceased)
---
Announcement of the next issue

O.A. Zhukova. Selected Works on Philosophy and Theory of Culture – M.: "Soglasie" Publisher – "Artem" Publisher, 2014.

The book presents the author's works, dedicated to analysis of contemporary socio-cultural practices, as well to the understanding of historical phenomenon of Russian culture, which is considered in terms of addition and inheritance of spiritual, artistic, philosophical and socio-political traditions forming the Russian world. The author, who understands the philosophical and cultural knowledge as an intellectual practice of contemporary culture, introduces the results of fundamental research into educational process, thereby realizing the principle of culturogization of scientific and educational discourse. The article espouses the view that cultural studies and philosophy which provide "meaning production" are involved in "knowledge production" and are designed to tie philosophical systems of understanding with the socio-cultural models of human activity through formation of a wide range of cultural competencies.

The book is intended for a wide range of readers interested in problems of theoretical and historical cultural studies, as well as philosopher, culture specialists, art historians and theologians, specializing in the history of Russian philosophy, literature, visual and musical arts.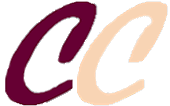 ISSN 2311-3723
Founder:
OOO «Soglasie» publisher
Publisher:
Scientific Association of Culture Researchers
Official registration № ЭЛ № ФС 77 – 56414 от 11.12.2013
The magazine is indexed:

Issued quarterly in electronic form only
Issue produced by:
Editorial Director
A. Flier
Editor in Chief
T. Glazkova
Head of IT Center
A. Lukyanov
Our banner:

Our e-mail:
cultschool@gmail.com
Our Facebook account: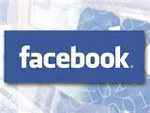 OUR PARTNERS: