Krutous Victor Petrovich,
Doctor of Philosophy, Professor
Moscow State University
University of. M.V. Lomonosov
e-mail: victorkrutous@gmail.com
On the problem of heuristic significance of the culturological reflection for Art Sciences
(a brief overview of the fundamental work of N.A. Khrenov, and associated reflections on the topics touched in it)
Abstract. The article is dedicated to the review of a new fruitful approach to the analysis of art, past and present, that has been developed by an eminent Russian scientist, Dr. Nikolay Andreevich Hrenov, Ph.D. in Philosophy. The author´s integral conceptual foundation was substantiated and outlined in his fundamental work "Art in historical dynamics of culture" (Moscow, 2015) including 25 of his comprehensive scientific publications of the last one and a half decades. The basis for the book was provided by the "cyclically-recurrent" model of the evolution of history that opens a vast expanse for confluence of the old and the new, the avant-garde and the archaic. This conception had been elaborated by its author at the interface of the philosophical-culturological knowledge on one hand and the history of art-aesthetics knowledge on the other hand.
The present article focuses on methodological aspects of the matter at hand. The narrative has been carried out with a conscious digression from the review genre canons, in a form of dialogue with the author and notes "on the margins" of his book.
Keywords. Culturological reflection, cyclicism, transitional era, culture of sensory and suprasensory, enlightening rationalism, romanticism, symbolism, avant-garde in art, postmodernism, non-classical aesthetics.

[1] Khrenov N.A. Art in the historical dynamics of culture. Moscow: Soglasie, 2015.
[2] Bakhtin M.M. Aesthetics of verbal creativity. Moscow: Iskusstvo, 1979. Pp. 204-206.
[3] Fisher-Lichte E. Postmodernism: the continuation or end of modernism? // Germany. XX century. Modernism, avant-garde, postmodernism / Ed.-comp. V.F. Kolyazin. Moscow: ROSSPEN, 2008. P. 157.
[4] Samohvalova V.I. Vyacheslav Ivanov and Russian Postmodernism // Samokhvalova V.I. Aesthetic studies. Moscow: "ININTELL", 2013. P. 409.
[5]. To the origins of postmodernism: the philosophical rebellion of Leo Shestov // Krutous V.P. Aesthetics and time. Book of interrelations. St. Petersburg: Aleteya, 2012.
[6] Losev A.F., Taho-Godi M.A. Aesthetics of nature. Nature and its style functions in R. Rolland. Kiev: Collegium, 1998. Pp. 200-202, 225-226.
[7] Ibid. Pp. 225-226.
[8] Bychkov V.V. Post-nonclassical philosophy of art. System of basic concepts // Art criticism. 2010. № 3-4.
[9] Ortega-y-Gasset H. Art in the Present and the Past // Ortega-y-Gasset H. Aesthetics. Philosophy of culture. Moscow: Iskusstvo, 1991. 588 pp.
[10] Bychkov V.V. Russian theurgic aesthetics. Moscow: Ladomir, 2007. Pp. 351-353.
[11] Bychkov V.V. Aesthetics. Textbook for high schools. Moscow: Academic Project, "Mir" Foundation, 2011. P. 212.
[12] Bychkov V.V. Catharsis / Philosophy: Encyclopedic Dictionary / Ed. A.A. Ivina. Moscow: Gardariki, 2006. P. 362.
[13] Eco U. Notes on the fields "The Name of the Rose" // Eco U. The name of the rose. Novel. Moscow: The Book Chamber, 1989. Pp. 460-461
[14] Migunov A.S. Foreword // Marginal art. Publishing house of Moscow University, 1999. P. 5.
[15] Khrenov N.A. Decree. op. Pp. 308-309.
[16] Ibid. P. 321.
[17] Ibid. P. 318.
[18] Essays on Aesthetics and Art Theory of the 20th Century / Otv. ed. N.A. Khrenov, A.S. Migunov. Moscow: "Canon +" of the Rehabilitation NGO, 2013. 688 pp.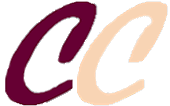 ISSN 2311-3723
Founder:
OOO «Soglasie» publisher
Publisher:
Scientific Association of Culture Researchers
Official registration № ЭЛ № ФС 77 – 56414 от 11.12.2013
The magazine is indexed:

Issued quarterly in electronic form only
Issue produced by:
Editorial Director
A. Flier
Editor in Chief
T. Glazkova
Head of IT Center
A. Lukyanov
Our banner:

Our e-mail:
cultschool@gmail.com
OUR PARTNERS: