Hypotheses:
ANTHROPOLOGY OF CULTURE
A. Ya. Flier. Culture of a cultured person


Discussions:
IN SEARCH OF THE MEANING OF HISTORY AND CULTURE (A. Ya. Flier's Section)
N. A. Khrenov. Revolution and culture: desacralization of revolution in Russian cinema at the turn of XX-XXI centuries (ending)
N. A. Khrenov. Desacralization of the Russian revolution of 1917 as a problem of today: Gorky's novel "the Life of Klim Samgin" in this perspective (ending)
Analytics:
HIGH ART IN A CULTURE OF MODERNITY (E. N. Shapinskaya's Section)
E. N. Shapinskaya. Relations between culture and society in theoretical reflection: from the history of cultural thought
E. N. Shapinskaya. The existential Other: reflections and representations
CULTURAL REFLECTIONS
N. A. Khrenov. Culture and play: activation of the gaming instinct in the era of transition from the middle ages to Imperial Russia (continued)
A. N. Kovalev. Divine proportion in search of the Renaissance (ending)
V. G. Vlasov, N. Yu. Lukina. New stanzas. Philologist and art critic discussion: symptoms of genius
REPUBLICATION
A. Ya. Flier. The birth of the temple: the experience of human self-determination in time (ending)
Information:
REVIEWS, MESSAGES, MATERIALS
A. P. Markov. Postmodern civilization: symptoms of spiritual crisis. Some results of the XIX international Likhachev readings
---
Announcement of the next issue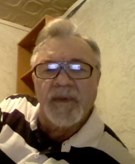 Grachev Vladimir Innokentievich,
Doctor of Cultural Studies, Professor
Leningrad state
University of. A.S. Pushkin
e-mail: vig1947@mail.ru
Paradigmal-axiological analysis of mythopoetic "Crimean romanticism" as an artistic chronotropic cultural phenomenon
Abstract. The article evaluates the possibility of using paradigmal-axiological analysis for characteristics of the egocentric nature of the life and works of A. Greene and M. Voloshin in context of mythopoetic "Crimean romanticism" and "neoromanticism".
Keywords. Culturology, philosophy of culture, paradigm, komparativno-axiological analysis, egocentrism, romanticism, neoromanticism, cultural communication, mythopoetic, hronotop, cultural phenomenon.

[1] Voloshin M. Faces of creativity. M.: Science, 1988. 848 p.
[2] Sartre J.-P. Existentialism is humanism. M.: Publishing house of foreign literature, 1953; Sartre J.-P. Man under siege. Moscow: Vagrius, 2006; Sartre J.-P. Transcendence of the ego: a Sketch of phenomenological description. M.: Modern, 2012.
[3]Camus and freedom. Articles, essays, notebooks. M.: Rainbow, 1990. 608p.; Camus, A. the Revolting man. Philosophy. Policy. Art. M.: Politizdat, 1990. 416 p.
[4] Aristotle. Works: in 4vol. M.: Thought, 1975-1983.
[5] Chernyshevsky N.D. Aesthetic relations of art to reality / /Chernyshevsky N.D. Сollected works: in 5vol. Vol. 4. Articles on philosophy and aesthetics. M.: Truth, 1974.
[6] Fichte I.G. Works: in 2 vol. SPb.:Mithril, 1993.
[7] Stirner M. Is the Only one and his property. Kharkiv: Osnova, 1991.
[8] Descartes R. Op.: in 2vol. M.: Thought, 1989.
[9] Ortega y Gasset H. Selected works. New York: Oxford University, 1997. 704 p.
[10] Stirner M. Decree. Op.
[11] Lotman Yu. M. About the nature of art // Yu. M. Lotman and the Tartu-Moscow school of semiotics. M.: Gnosis, 1994. P. 432-438.
[12] Voloshin M. Decree. CIT. P. 261.
[13] Pyatigorsky A. Mythological thoughts. Lectures on the phenomenology of myth. M.: Languages of Russian culture, 1996.
[14] Borev Y. B. Socialist realism: the view of a contemporary and modern look. M.: Olympus, 2008. 478 p.
[15] Voloshin M. Decree. CIT.P. 597.
[16] Grachev V.I. Modern art culture: paradigm or discourse?! (comparative axiological analysis). Monograph. SPb.:Asterion, 2016. 274 p.
[17] Voloshin M. Decree. Op.
[18] Spengler O. The decline of Europe. Novosibirsk: Science, 1993. 592 p.
[19] Cashier E. Philosophy of symbolic forms: in 3vol. M.: Academic project, 2011.
[20] Aksyonov V. The Island Of Crimea. Moscow: Ogonyok, 1990.
[21] Tsvetaeva M. I. Living about the living. (Voloshin) SPb.: Heart, 1993. 73 p.
[22] Frizman L. G. Green and romanticism // Alexander Green: biography: Articles, essays, research. Feodosia: Art Life, 2014. P. 331-343.
[23] Ibid. S. 332.
[24] The Aesthetics of the German romantics Cambridge: 1986. P. 44 -59.
[25] Frisman L.G. Decree. Op. P. 109.
[26] Ibid. P. 111.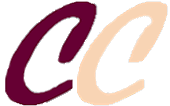 ISSN 2311-3723
Founder:
OOO «Soglasie» publisher
Publisher:
Scientific Association of Culture Researchers
Official registration № ЭЛ № ФС 77 – 56414 от 11.12.2013
The magazine is indexed:

Issued quarterly in electronic form only
Issue produced by:
Editorial Director
A. Flier
Editor in Chief
T. Glazkova
Head of IT Center
A. Lukyanov
Our banner:

Our e-mail:
cultschool@gmail.com
Our Facebook account: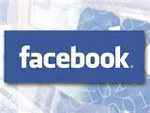 OUR PARTNERS: