Hypotheses:
THEORY OF CULTURE
V. I. Grachev. About dissonances and consonances in the relationship between modern culture and art
Discussions:
In SEARCH of the MEANING of HISTORY and CULTURE (A. Ya. Flier's Section)
A. Ya. Flier. Cultural variability and progress
N. A. Khrenov. On the way to «Posthuman»: anthropological, mythological and artistic potential of the puppet (continuation)
V. M. Rozin. Unusual Anton Pavlovich Chekhov (the artist's life and work in the optics of everyday culture)
Analytics:
HIGH ART IN a CULTURE of MODERNITY (E. N. Shapinskaya's Sectoin)
E. N. Sapinskaya. Subcultures in the digital world: anachronism or the basis for creating virtual communities?
M. I. Kozyakova. Museum in the history of culture: postmodern discourse
CULTURAL REFLECTIONS
N. A. Khrenov. Culture of the twentieth century: theatrical experiments in the era of escalating mass communication (continuation)
M. A. Poletaeva. Social practice of attitude to foreign culture
REPUBLICATION
A. Ya. Flier. Cultural history as a change dominant identity types (beginning)
---
Announcement of the next issue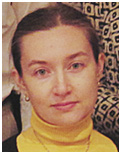 Zhukova Olga Anatolievna,
Doctor of Philosophy, Professor,
Practical Philosophy Department,
National Research University
«Higher School of Economics».
e-mail: logoscultura@yandex.ru
Political Modernization in Russia,
or the Issue of Civilizational Identity

Abstract: The article examines considers the experience of four Russian modernizations –when Russia was baptized, under Ivan the Terrible, under Peter the Great, and under the Bolsheviks – and analyzes modernization projects of Russian Silver Age philosophers. The current state of Russia's modernization program and its prospects are discussed.

Keywords: Russia, modernization, identity, liberalism, conservatism, social development.

[1] Veidle V.V. Dying Art. M.: Respublica, 2001, P. 121.
[2] Veidle V.V. Ibidem. P. 121 – 122.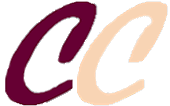 ISSN 2311-3723
Founder:
OOO «Soglasie» publisher
Publisher:
Scientific Association of Culture Researchers
Official registration № ЭЛ № ФС 77 – 56414 от 11.12.2013
The magazine is indexed:

Issued quarterly in electronic form only
Issue produced by:
Editorial Director
A. Flier
Editor in Chief
T. Glazkova
Head of IT Center
A. Lukyanov
Our banner:

Our e-mail:
cultschool@gmail.com
Our Facebook account: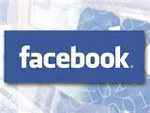 OUR PARTNERS: