Kozyakova Maria Ivanovna
Doctor of Philosophy, Professor,
The Schepkin Higher Theatre School
under the Russian State Maly Theatre
e-mail: markoz@yandex.ru
Daily routine: «Terra Incognita» or «Return home»?
Abstract. The article provides a theoretical analysis of the concept of "everyday life", compares views on the daily life of different philosophers and scientists, the dominant view of everyday life in different eras, in different classes, concludes about the weak development of this concept in science.
Keywords. Culture, everyday life, everyday culture, the boundaries of the concept of "everyday".

[1] Shutz A. Formation of concepts and theories in the social Sciences // American sociological thought. Texts. Moscow: MSU, 1994. P. 52.
[2] Ibid. P. 53.
[3] Husserl E. the Crisis of European humanity and philosophy / Cultural studies. XX century: anthology. M.: Academic project, 1995. P. 317.
[4] Kozlova N. N. Horizons of everyday life of the Soviet era: the voices of the choir. Moscow: IFRAN, 1996.
[5] Kozyakova M. I. Story. Culture. Humdrum. Western Europe from antiquity to the twentieth century. 2 ed. M.: Soglasie, 2013.
[6] Kozlova N. N. Decree. op. P. 14.
[7] G Knabe.P. Materials for lectures on the General theory of culture and culture of ancient Rome. M.: Indrik, 1993. P. 15.
[8] Kozlova N. N. Decree. op. P. 14.
[9] Braudel F. Material civilization, economy and capitalism XV-XVIII centuries. In 3 Vol.: Vol. I. Structures of everyday life. M.: Progress, 1986. P. 39.
[10] Kozyakova M. I. Story. Culture. Humdrum. P. 173.
[11] Huizinga J. Homo ludens. In the shadow of tomorrow. M.: Progress-Academy, 1992. P. 207.
[12] Gurevich A. Y. Philip Ares: death as a problem of historical anthropology // Ares F. Man in the face of death. M.: Progress, 1992. P. 6-9.
[13] Zamyatin E. We. Huxley O. O brave new world. Moscow: Khudozhestvennaya Literatura, 1989. P. 327.
[14] Berdyaev N. Ah. Man and machine (the Problem of sociology and metaphysics of technology) // Questions of philosophy. 1989. No. 2. P. 147.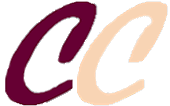 ISSN 2311-3723
Founder:
OOO «Soglasie» publisher
Publisher:
Scientific Association of Culture Researchers
Official registration № ЭЛ № ФС 77 – 56414 от 11.12.2013
The magazine is indexed:

Issued quarterly in electronic form only
Issue produced by:
Editorial Director
A. Flier
Editor in Chief
T. Glazkova
Head of IT Center
A. Lukyanov
Our banner:

Our e-mail:
cultschool@gmail.com
OUR PARTNERS: