Hypotheses:
THEORY OF CULTURE
A. Ya. Flier. Paradigms and Schools of the Theory of culture of modern Russian cultural studies
Discussions:
IN THE SEARCH FOR THE MEANING OF HISTORY AND CULTURE (A. Ya. Flier's Section)
N. A. Khrenov. Between America and China: the Concept of the "Other" in the Formation and Transformation of the Civilizational Identity of Russia (continued)
V. M. Rozin. The Mission of Russia and its Relations to Europe in the Diaries of the Writer by F. M. Dostoevsky
T. V. Glazkova. The main concepts of Russian culture in the education system
Analytics:
HIGH ART IN THE CULTURE OF MODERNITY (E. N. Shapinskaya's Sectoin)
E. N. Shapinskaya. Spaces of consumerism in popular culture: shopping center in an urban environment
CULTURAL REFLECTIONS
N. A. Khrenov. How to think of going beyond the boundaries of culture: Systemic and non-systemic levels of cultural functioning (beginning)
M. I. Kozyakova. Cultural Studies – yesterday, today, tomorrow
V. I. Grachev. The phenomenology of sociocultural communication as a special Substance of Culture
REPUBLIKATSIYA
A. Ya. Flier. Woman as a cultural text
---
Announcement of the next issue


Kozyakova Maria Ivanovna
Doctor of Philosophy, Professor,
The Schepkin Higher Theatre School
under the Russian State Maly Theatre
e-mail: markoz@yandex.ru
Public Space: Culture of Representation
(Part 2 (Ending))
Abstract. One of the most essential social functions in modern city is setting up a comfortable environment, including the axiologically-oriented public space. The public sphere has evolutionarized from ritual to screen. However, humanitarian sciences interprete it quite differently. H. Arendt and J. Habermas link it to policy, democracy, claiming that it is in decline. In ideas of R. Sennett and C. Geertz it is defined as sociability, the ability of social interaction, realized through human contacts.

Keywords. Publicity, public, public space, discussion, Öffentlichkeit, city, sociability, ritual, screen, crisis.
[11] Jacobs J. Intended Use of Pavements: Security // Logos, 2008. № 3 (66). P. 3-23.
[12] Bauman Z. Liquid Modernity. SPb.: Piter, 2008.
[13] Arendt H. The Human Condition. SPb.: Aleteya, 2000. P. 82-83.
[14] Arendt H. Op. cit., p. 82-83.
[15] Lotman Yu.М. Everyday Behavoir and the Typology of the 18th-Century Russian Culture // Cultural Heritage of Ancient Rus. Origins, Development, Traditions. М.: Nauka, 1976. P. 293.
[16] The New Encyclopedia of Philosophy: 4 volumes. Ed. by V.S. Styopin. М.: Мusl. 2010.
[17] Toporov V.N. The Archaic Ritual in Folklore and Early Literary Sources. М.: Naukа, 1988. P. 44.
[18] Turner V. Symbol and Ritual. М.: Naukа, 1983. P. 15.
[19] Lotman Yu. М. Op. cit., p. 294.
[20] Bourdieu P. On Television and Journalism. М.: Pragmatism in Culture Research Foundation, Institute of Experimental Sociology. 2002. P. 31-32.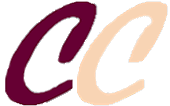 ISSN 2311-3723
Founder:
OOO «Soglasie» publisher
Publisher:
Scientific Association of Culture Researchers
Official registration № ЭЛ № ФС 77 – 56414 от 11.12.2013
The magazine is indexed:

Issued quarterly in electronic form only
Issue produced by:
Editorial Director
A. Flier
Editor in Chief
T. Glazkova
Head of IT Center
A. Lukyanov
Our banner:

Our e-mail:
cultschool@gmail.com
Our Facebook account: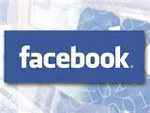 OUR PARTNERS: