Hypotheses:
THEORY OF CULTURE
A.Ya. Flier. The phenomenon of prestigious consumption
Discussions:
IN SEARCH OF THE MEANING OF HISTORY AND CULTURE (A.Ya.Flier's Section)
A.Ya. Flier. Structuring culture according to the methods of social regulation
N.A. Khrenov. A sociological turn in science. About the art of the XIX century: I. Ten's concept as an anticipation of the cultural turn (continued)
V.M. Rozin. Non-traditional, socio-cultural interpretation of the book by Meer Shalev "Fontanella" (ending)
Analytics:
HIGH ART IN MODERN CULTURE (E.N. Shapinskaya'sSection)
E.N. Shapinskaya. "Storytelling" as a form of narrative in Modern Popular culture
CULTURAL REFLECTIONSBY
A.Ya. Flier. Historical transformation of culture from admiration of the past to aspiration to the future
N.A. Khrenov. A man in a pandemic situation: excursions into history (beginning)
V.M. Rozin. Love in culture and family: yesterday and today (based on the novel by Meir Shalev "Two bears Came out of the forest")
V.I. Grachev. Knowledge and information in modern Cultural Studies: Paradoxes of similarities and differences of content
---
Announcement of the next issue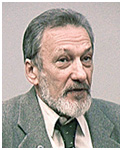 Rozin Vadim Markovich,
Doctor of Philosophy, Professor,
Leading Researcher,
Institute of Philosophy of
the Russian Academy of Sciences
e-mail: rozinvm@gmail.com
Reconstruction of Formation of Ancient Personality
in the Framework of Correlative Analysis of Culture
Abstract. The article touches upon the phenomenon of personality in Ancient Greece and the law in Ancient Rome, the author considering them to be tightly linked and generated from the cult of reason and conviction, which were considerably developed in ancient societies.

Key words. Culture, society, personality, right, justice, reason, conviction.

[1]. Berman H. J. The Formation of the Western Legal Tradition. М.: МGU-INFRA-М, 1998. P.521.
[2] Sergeev V.S. Essays on the History of Ancient Rome. M.: State Social and Economic Publishinf House, 1938. P. 47.
[3] Ibid. P. 63-64.
[4] Asmolov A.G. The Psychology of Personality. The Principles of General Psychological Analysis. М.: Smysl, 2001. P. 112, 135, 138, 140, 156, 160, 188, 195, 340.
[5] Ibid. P. 310.
[6] Akhutin A.V. Discovery of Consciousness // Man and Culture. М.: Nauka, 1990. P. 20-21.
[7] Plato. The Apology of Socrates // Plato. Complete works in 4 volumes. Vol. 1. М.: Mysl, 1994. P. 85-86.
[8] Rozin V.M. Methodology: Formation and Modernity. Study Guide. M.: MPSI, 2005.
P. 99-125.
[9] Aristotle. Metaphysics. М.: SONSEKGIZ, 1934. P. 217.
[10] Rozin V.M. Ancient Culture: Research Essays. Moscow, Voronezh: NPO MODEK, MPSI, 2005.
[11] Aristotle. Politics. // Aristotle. In 4 volumes. Vol. 4. М.: Musl, 1983. P. 410.
[12] Hubner K. The Truth of Myth. M.: Respublika, 1996. P. 212.
[13] Aristotle's Ethics. SPb: Printing House "Obshestvennaya Polza", 1908. P. 89-90.
[14] Ibid. P. 83-84.
[15] Ibid. P. 94-95.
[16] Sergeev V.S. Op. cit. P. 56-57.
[17] Anners E. The History of European Law. М.: Nauka, 1994. P. 78.
[18] Ibid. P. 76-77.
[19] Ibid. P. 37.
[20] Novitsky I.B. Roman Law. М.: МGU, 1993. PС.76.
[21] Sergeev V.S. Op. cit. P. 44-45.
[22] Luhmann N. Rechtssoziologie. Reinbeck bej Hamburg: Rowohlt, 1972.
[23] Anners E. Op. cit. P. 107.
[24] Aristotle. Politics. P. 571.
[25] Sergeev V.S. Op. cit. P. 130-240; App., Bell. Civ., I, 99.
[26] Aristotle. Politics. P. 420, 445, 447, 467, 471.
[27] Ibid. P. 440.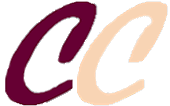 ISSN 2311-3723
Founder:
OOO «Soglasie» publisher
Publisher:
Scientific Association of Culture Researchers
Official registration № ЭЛ № ФС 77 – 56414 от 11.12.2013
The magazine is indexed:

Issued quarterly in electronic form only
Issue produced by:
Editorial Director
A. Flier
Editor in Chief
T. Glazkova
Head of IT Center
A. Lukyanov
Our banner:

Our e-mail:
cultschool@gmail.com
OUR PARTNERS: