New Year's greetings (In Russian)
Hypothesis:
The 70th ANNIVERSARY of A. Y. FLIER
O. N. Volkostrelov, A. Ya. Flier. Culture is a program of group adaptive behavior of people. Interview
I. M. Bykhovskaya, O. I. Goryainova. Socialization and inculturation of the individual: a comparative analysis of socially significant practices
G. V. Drach. On cultural variability and social dynamics (referring to the works of A. Ya. Flier)
A.V. Kostina. A. Ya. Flier's concept of culture and its role in the development of Russian cultural studies
Discussions:
IN SEARCH OF THE MEANING OF HISTORY AND CULTURE (A. Ya. Flier's Section)
V. M. Rozin. From the culture of modernity to the "post-culture"
N. A. Khrenov. Between america and china: the concept of the "other" in the formation and transformation of russia's civilizational identity (beginning)
Analytics:
HIGH ART IN a CULTURE of MODERNITY (E. N. Shapinskaya's Sectoin)
E. N. Shapinskaya. "Ah, it's not hard to deceive me..." Love games in cyberspace
CULTURAL REFLECTIONS
N. A. Khrenov. Culture and historical memory (beginning)
A. Ya. Flier. Power and culture: self-organization of society according to the model of vertical hierarchy
---
Announcement of the next issue


Shapinskaya Ekaterina Nikolaevna,
Doctor of Philosophy, Professor,
Russian State University of Physical Education,
Sport, Youth and Tourism.
e-mail: reenash@mail.ru
RELATIONS BETWEEN CULTURE AND SOCIETY IN THEORETICAL REFLECTION:
FROM THE HISTORY OF CULTURAL THOUGHT
Abstract. The article deals with the relationship of culture and society as an important theoretical problem. Given its relevance in our days, an excursion into the theoretical thought of the twentieth century, in which there were numerous directions and approaches that offer different models of the relationship of culture and society. Since (post) modern academic discourse is in a dynamic state of change in traditional concepts and approaches, reference to the works of theorists of the relatively recent past can help in defining the conceptual sphere of sociocultural research today.
Keyword. Culture, society, socio-cultural studies, functionalism, semiotics, poststructuralism, Marxism, modernity, postmodernism, mass culture.

[1] Epstein M. N. The Future of Humanities. M.: PANGLOSS, 2019. P. 126.
[2] Alexander J. C. analytical debates: understanding the relative autonomy of culture // Culture and society: modern debates. Cambridge, 1995. Claim 1.
[3] Ibid. P. 4.
[4] Ibid. P. 5.
[5] Ibid. P. 8.
[6] Ibid. P. 9.
[7] Merton R. Science and technology in a democratic order // Journal of legal and political sociology. No. 1. 1942.
[8] Lipset S. M. The First New Nation. N. Y.: Doubleday, 1967. 424 p.
[9] Bart R. Mythology. M.: Sabashnikov Publishing House, 1996. P. 59-69.
[10] Sahlins M. Culture and practical reason. Chicago: University of Chicago press, 1976. 272 p.
[11] Ibid. P. 166.
[12] Goffman E. Frame Analysis. N. Y.: Harper and Rowe, 1974.
[13] Geertz K. Interpretation of cultures. Moscow: ROSPEN, 2004. 560 p.
[14] Elfimov A. L. Clifford Geertz: interpretation of cultures // Geertz K. Interpretation of cultures. P. 537.
[15] Douglas M. Purity and danger. L.-N.: Routledge, 1966. 192 p.
[16] Turner W. Ritual process: structure and Antistructure. Chicago: Aldine Pub., 1969. 223 p.
[17] Bourdieu P. Artistic taste and cultural capital. - In: Culture and society. P. 205-217.
[18] Horkheimer M., Adorno T. Dialectics of Enlightenment. M-Yes.: Medium, Juventus, 1997. 312 p.
[19] Parsons T. Beyond coercion and crisis: the advent of voluntary community. // Culture and society. Cambridge; New York: Cambridge University Press, 1990. P. 298-306.
[20] Ibid. P. 299.
[21] Goldner A. dialectics of ideology and technology. New York: Seabury press, 1976. 304 p.
[22] Alexander Yu. S. Decree. Cit. P. 25.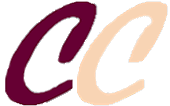 ISSN 2311-3723
Founder:
OOO «Soglasie» publisher
Publisher:
Scientific Association of Culture Researchers
Official registration № ЭЛ № ФС 77 – 56414 от 11.12.2013
The magazine is indexed:

Issued quarterly in electronic form only
Issue produced by:
Editorial Director
A. Flier
Editor in Chief
T. Glazkova
Head of IT Center
A. Lukyanov
Our banner:

Our e-mail:
cultschool@gmail.com
Our Facebook account: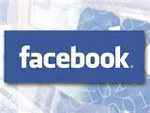 OUR PARTNERS: