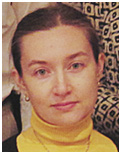 Zhukova Olga Anatolyevna
Doctor of Philosophy, Professor,
National Research University
Higher School of Economics
e-mail: logoscultura@yandex.ru
Religious Interpretation of Freedom in Russian Philosophy of Culture and Politics
Abstract. The article focuses on a specific interaction between the political and religious traditions in Russia's social history. The author discusses the ontological status of freedom in national religious, philosophical and public ideas and its political reflection in Russian Christian liberalism.

Key words. Culture, freedom, Christian liberalism, social order, political tradition, modern, Westernism.


[1] Trubetskoi E.N. the Meaning of Life. М.: Tipografia T-va I.D. Sytina, 1918. P. 163.
[2] See: Zhukova O.A. The Historical Portrait of Russia: Tradition and Traditionalism // Humanitarian, Social and Economic Sciences. 2007. №4. P. 56-60.
[3] Kluchevsky V.O. The Course in Russian History: complete edition in 1 vol. М.: Alfa-Kniga, 2009. P. 669.
[4] Visheslavtsev B.P. The Eternal in Russian Philosophy // Ethics of Transformed Eros. М.: Respublika, 1994. P. 160.
[5] Špidlík T. L'idee russe: Une autre vision de l'homme (The Russian Idea: Another Vision of Man. SPb.: Izdatelstvo Olega Abyshko, 2006. P. 33.
[6] Ibid. P. 35.
[7] Ibid. P. 41.
[8] Visheslavtsev B.P. Op. cit. P. 160.
[9] Solovyov V.S. Freedom of Will // The Brokgaus and Efron Encyclopedic Dictionary. SPb.: Aktsionernoye Izdatelskoye Obshestvo F.A. Brokgaus-I.A. Efron, 1890-1907. Vol. 57. P. 163-169.
[10] Visheslavtsev B.P. Op. cit. P. 193.
[11] Ibid. P. 193.
[12] See.: Zhukova О.А. About Mythological Temptation of Russian History and Culture // Questions of Philosophy. 2010. № 4. P. 110-122.
[13] Ern V.F. Works. М.: Pravda, 1991. P. 82.
[14] M. Stakhovitch's Speech at the Missionary Congress // Herald of Orel. 1901. 25 Sept. (№ 254).
[15] Aksakov I.S. Why the Freedom of Conscience is not Allowed in Orthodox Russia? Moscow, 16 April 1868 // Completed Works in 7 volumes. М.: Voskhod, 1886. V. 4. P. 83.
[16] Agafangel (Solovyov), archbishop. Imprisonment of the Russian Church: a Note of Eminent Aagafangel Volinsky and Project of a Loyal Petition for Emperor. SPb., 1906. P. 29–30.
[17] See: Solovyov V.S. Articles and Letters // Novy Mir. 1989. № 1. P. 232–233.
[18] See more details: Yevlogy (Georgievsky), Metropolitan. My Way. Memoires. М.: Moskovsky Rbotchy; VMPD, 1994. P. 176.
[19] Struve P.B. Patriotica: Police, Culture, Religion, Socialism. М.: Respublika, 1997. P. 417.
[20] Struve P.B. Intelligentsia and National Economy // Struve P.B. Selected Works. М.: ROSSPEN, 1999. P. 80.
[21] See: Kara-Murza A.A., Zhukova O.A. Freedom and Faith. Christian Liberalism in Russian Political Culture. M.: Institute of Philosophy of the Russian Academy of Science, 2011.
[22] Struve P.B. Patriotica… P. 71.
[23] Ibid. P. 409.
[24]. Berdyaev N. A. Spirit and Reality. The Foundations of Theandric Spirituality // The Philosophy of Free Spirit. М.: Respublika, 1994. P. 445.
[25] Ibid. P. 446.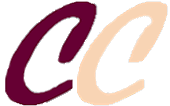 ISSN 2311-3723
Founder:
OOO «Soglasie» publisher
Publisher:
Scientific Association of Culture Researchers
Official registration № ЭЛ № ФС 77 – 56414 от 11.12.2013
The magazine is indexed:

Issued quarterly in electronic form only
Issue produced by:
Editorial Director
A. Flier
Editor in Chief
T. Glazkova
Head of IT Center
A. Lukyanov
Our banner:

Our e-mail:
cultschool@gmail.com
OUR PARTNERS: