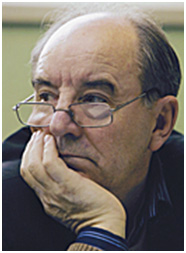 Khrenov Nikolai Andreevich,
Doctor of Philosophy, Professor,
the Gerasimov Russian State
University of Cinematography
e-mail: nihrenov@mail.ru
Revolution and culture:
desacralisation of revolution in Russian cinema of the turn of XX-XXI centuries
(beginning)
Abstract. The article discusses the process of gradual, cautious at first, demythologized, and then increasingly blatant desacralization of the revolutionary events of 1917 that was the most evident interpretation in the works of the national cinema. The first steps on this path were made in Soviet times, and already in the post-Soviet desacralisation of the revolution became one of the main themes of cinema.

Keywords. Revolution, demythologization, desacralization, cinema.

[1] de Tocqueville, A. Old regime and the revolution. Petrograd: A. G. Kolchugin's Printing House, 1918. P. 5.
[2] Buldakov V. Red turmoil. The nature and consequences of revolutionary violence. M.: ROSSPEN, 1997. P. 257.
[3] Burke E. Reflections on the revolution in France. M.: Rudomino, 1993. P. 45.
[4] Blok A. collected works: in 8 vols vol.1. Moscow-Leningrad: Khudozhestvennaya Literatura, 1960. P. 269.
[5] Z. Gippius faces. Verse. Diaries. Tbilisi: Merani, 1991. P. 330.
[6] Ibid. P. 331.
[7] Ibid. P. 354.
[8] Carlyle, T. the French revolution. History. M.: Thought, 1991. P. 509.
[9] Ibid. P. 506.
[10] Bulgakov S. Heroism and asceticism // Milestones. Collection of articles about the Russian intelligentsia. M.: New time, 1990. P. 44.
[11] Buldakov V. Decree. Op. P. 258.
[12] Sorokin P. the Sociology of revolution. M.: Astrel, 2008. P. 169.
[13] Ibid.
[14] Ibid.
[15] Ibid. P. 170.
[16] Ibid. P.149.
[17] Ibid. P. 170.
[18] Ibid. P.141.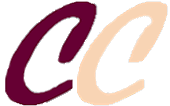 ISSN 2311-3723
Founder:
OOO «Soglasie» publisher
Publisher:
Scientific Association of Culture Researchers
Official registration № ЭЛ № ФС 77 – 56414 от 11.12.2013
The magazine is indexed:

Issued quarterly in electronic form only
Issue produced by:
Editorial Director
A. Flier
Editor in Chief
T. Glazkova
Head of IT Center
A. Lukyanov
Our banner:

Our e-mail:
cultschool@gmail.com
OUR PARTNERS: