Hypotheses:
THEORY OF CULTURE
A.Ya. Flier. The phenomenon of prestigious consumption
Discussions:
IN SEARCH OF THE MEANING OF HISTORY AND CULTURE (A.Ya.Flier's Section)
A.Ya. Flier. Structuring culture according to the methods of social regulation
N.A. Khrenov. A sociological turn in science. About the art of the XIX century: I. Ten's concept as an anticipation of the cultural turn (continued)
V.M. Rozin. Non-traditional, socio-cultural interpretation of the book by Meer Shalev "Fontanella" (ending)
Analytics:
HIGH ART IN MODERN CULTURE (E.N. Shapinskaya'sSection)
E.N. Shapinskaya. "Storytelling" as a form of narrative in Modern Popular culture
CULTURAL REFLECTIONSBY
A.Ya. Flier. Historical transformation of culture from admiration of the past to aspiration to the future
N.A. Khrenov. A man in a pandemic situation: excursions into history (beginning)
V.M. Rozin. Love in culture and family: yesterday and today (based on the novel by Meir Shalev "Two bears Came out of the forest")
V.I. Grachev. Knowledge and information in modern Cultural Studies: Paradoxes of similarities and differences of content
---
Announcement of the next issue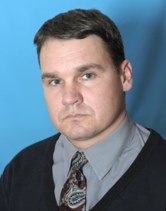 Trunev Sergei Ivanovich,
Doctor of Philosophy, Professor,
the Gagarin Saratov State Technical University
e-mail: si_trounev@mail.ru
Self as Non-Self, Non-Self as Self:
Two Cultures in Russian Cultural Space
Abstract. The article contains the author's view on the most possible results of splitting into self and non self in culture in the nearest future, Russian science and education being specially focused on.

Key words. Culture, self and non self in culture, science and higher education, education quality, criteria.

[1] Bauman Z. Power without Place, Place without Power // Sociological Journal. 1998. № 3-4. P. 90-91.
[2] "Special estrangement" means limitations for some Russian citizens when entering other countries, as well as strengthening of some states' role as a so-called sanitary cordon between Russia and Europe.
[3] The new "Russian idea" seamlessly combines some elements of the ideology of the pre-Soviet past with Soviet ideas of a wise leader, all people's party and multinational state.
[4] In which market, according, for example, to F. Fukuyama, was considered to be the economic base for liberalism and democracy.
[5] In view of estrangement from the West, it was very interesting to observe on the eve of the 70th anniversary of the V-Day Opels and Volkswagens on the streets, being hanged with symbols of Victory and sign "To Berlin".
[6]Official website of Federal Agency for Press and Mass Communications [e-resource] URL: http://fapmc.ru/rospechat/newsandevents/newsagency/2015/04/item7.html
[7] See: Trunev S.I. Prospects for the Development of National Culture in the Age of Political Stabilization // Regional Cultural Policy: new paradigms: proceeds of the international symposium. Ulan-Ude. Publishing House of the Buryat State University, 2014. Т. 1. P. 34.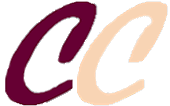 ISSN 2311-3723
Founder:
OOO «Soglasie» publisher
Publisher:
Scientific Association of Culture Researchers
Official registration № ЭЛ № ФС 77 – 56414 от 11.12.2013
The magazine is indexed:

Issued quarterly in electronic form only
Issue produced by:
Editorial Director
A. Flier
Editor in Chief
T. Glazkova
Head of IT Center
A. Lukyanov
Our banner:

Our e-mail:
cultschool@gmail.com
OUR PARTNERS: