Hypotheses:
THEORY OF CULTURE
A.Ya. Flier. The phenomenon of prestigious consumption
Discussions:
IN SEARCH OF THE MEANING OF HISTORY AND CULTURE (A.Ya.Flier's Section)
A.Ya. Flier. Structuring culture according to the methods of social regulation
N.A. Khrenov. A sociological turn in science. About the art of the XIX century: I. Ten's concept as an anticipation of the cultural turn (continued)
V.M. Rozin. Non-traditional, socio-cultural interpretation of the book by Meer Shalev "Fontanella" (ending)
Analytics:
HIGH ART IN MODERN CULTURE (E.N. Shapinskaya'sSection)
E.N. Shapinskaya. "Storytelling" as a form of narrative in Modern Popular culture
CULTURAL REFLECTIONSBY
A.Ya. Flier. Historical transformation of culture from admiration of the past to aspiration to the future
N.A. Khrenov. A man in a pandemic situation: excursions into history (beginning)
V.M. Rozin. Love in culture and family: yesterday and today (based on the novel by Meir Shalev "Two bears Came out of the forest")
V.I. Grachev. Knowledge and information in modern Cultural Studies: Paradoxes of similarities and differences of content
---
Announcement of the next issue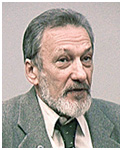 Rozin Vadim Markovich,
Doctor of Philosophy, Professor,
Leading Researcher,
Institute of Philosophy of
the Russian Academy of Sciences
e-mail: rozinvm@gmail.com
Sociocultural Analysis of Conspiracy Discourse
(based on Sergei Goryainov's "Battles of Diamond Barons")
(Ending)
Abstract. The article analyzes Sergei Goryainov's "Battles of Diamond Barons". The author outlines the main postulates: price is not determined by supply and demand ratio, but by conscious management and regulation; it's raw material price that determines basic economic processes and global markets related to them, with its being a resource which can be planned and created; raw materials price is managed by clubs and elite belonging to Anglo-Saxon culture, but not by government, etc. The article focuses on the evidential basis of Goryainov's concept, arguing that his interpretations are vulnerable and can be misunderstood as counterexamples. To reveal the basis of the concept the author is reconstructing Goryainov's values and personality traits, comparing them with his own world outlook and that of his teacher, famous Russian philosopher G. Shedrovitsky. For this purpose, comparative analysis, methodological problamatization, situational analysis, reconstruction and interpretation of Goryainov's ideas were used as a methodology. This allowed to criticize Goryainov's theory and define reasons for failure of such concepts.

Key words: culture, interpretation, theory, concept, conspiracy theory, facts, personality, values, criticism, elite, sociality

[18] Goryainov S.A. Battles of Diamond Barons. М.: Algoritm, 2013. P. 179-180.
[19] Ibid. P. 281.
[20 Bauman Z. Modernity and the Holocaust. М.: Evropa, 2010.
[21] Rozin V.M. Characteristics of Disposition of Sociality // Philosophy and Culture. 2015. № 9. P. 1309-1318.
[22] Pivovarov Yu.S. Origins and Meaning of the Russian Revolution // Searching for a theory of the Russian Civilization: in memory of A. Akhiezer. М.: Novy Chronograf, 2009. P. 48.
[23] Essays on History of World Culture. M.: Yaziki Russkoy Kulturi, 1997. P. 466-467.
[24] Kasyanova K.O. On Russian National Character. М.: Institut Natsionalnoi Modeli Ekonomiki, 1994. P. 66.
[25] Goryainov S.A. Op. cit. P. 284.
[26] Shedrovitsky G.P. Na Doskah. G. Shedrovitdky's Public Lectures on Philosophy. М.: Shkola Kulturnoy Politiki, 2004. P. 64-65.
[27] Ibid. P. 65.
[28] Shedrovitsky G.P. I've Always Been an Idealist. М.: Put, 2001. P. 288, 302, 303.
[29] Belyayev V.А. Liberalized Russia in Search of Moral Basis. М.: LIBROKOM, 2011. P. 189.
[30] Zimmel G. The Crisis of Culture // Selectas. In 2 volumes. М.: Yurist, 1996. P. 490.
[31] Rozin V.М. Philosophy of Subjectivity. М.: АPК and PPRO, 2011.
[32] Rozin V.М., Golubkova L.G. Management in the World and Russian. М.: LIBROKOM,, 2012.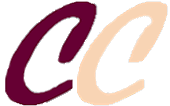 ISSN 2311-3723
Founder:
OOO «Soglasie» publisher
Publisher:
Scientific Association of Culture Researchers
Official registration № ЭЛ № ФС 77 – 56414 от 11.12.2013
The magazine is indexed:

Issued quarterly in electronic form only
Issue produced by:
Editorial Director
A. Flier
Editor in Chief
T. Glazkova
Head of IT Center
A. Lukyanov
Our banner:

Our e-mail:
cultschool@gmail.com
OUR PARTNERS: