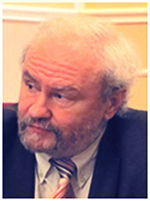 Flier Andrey Yakovlevich,
Doctor of Philosophy, Professor,
Chief Researcher
Lykhachev Russian Research Institute
for Cultural and Natural Heritage
e-mail: andrey.flier@yandex.ru
Sociodynamics of Culture: a Variety of Possibilities
Abstract. The article discusses conceptual approaches which focus on sociodynamics of culture as a large range of possibilities of developing orders of social organization, structures and forms of human communities' life activities, combining modernism and traditionalism as constant and interbalancing development trends. The author interprets a typological difference between Western and Eastern cultures and a difference in their dominating social tasks.
Key words. Culture, society, sociodynamics of culture, evolutionism, cyclism, social synergrtics, modernization, tradition, social tasks, the West, the East
The article is prepared with the support of the Russian Humanitarian Scientific Fund, grant № 15-03-00031 Cultural Regulation of Social Dynamics.
[1] See: Pelipenko A.A. Culture and Meaning // Pelipenko A. Selected Works on the Theory of Culture. Moscow: Soglasiye-Artem, 2014.
[2] See: Kagan M.S. Introduction into History of World Culture, in 2 Volumes, St. Petersburg, Petropolis, 2001; Flier A. Y. Understanding History in the Context of Culture // Knowledge. Understanding. Skills. 2014. № 3. P. 58-67.
[3] Haken, Hermann. Erfolgsgeheimnisse der Natur: Synergetik, die Lehre vom Zusammenwirken. Reinbek bei Hamburg: Rowohlt, 1995.
[4] Sorokin, P.A. Social and Cultural Dynamics: A Study of Change in Major Systems of Art, Truth, Ethics, Law and Social Relationships. Vol. 1–4. N.Y.: American Book Company, 1937–1941.
[5] I have participated in discussions related to this theme several times. Kozkova M. has also written about it. (See: Kozkova M.I. Limits of Culturology: Reality of Myth? //[e-resource] Culture of Culture. 2015. № 3. URL: http://cult-cult.ru/boundaries-of-cultural-studies-reality-or-myth/ 03.07.2015).
[6] Dyakonov I.M. The Ways of History: From the Ancient Man to Nowadays. Moscow: Vostochnaya Literatura, 1994.
[7] See more details: Pelipenko A.A. Dualistic Revolution and Meaning Genesis in History. Students' training manual. Moscow: URSS. 2010.
[8] See: Dyakonov I.M. Op. cit.
[9] Mesheryakov A.N. Major Parameters of the Japanese Civilization System // History and Today. 2006. № 1. P. 98-128.
[10] Flier A. Y. Essays on Constructing Sociocultural World View in Culturological Frames // Observatory of Culture. 2012. № 4. P. 6.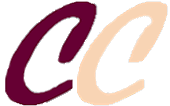 ISSN 2311-3723
Founder:
OOO «Soglasie» publisher
Publisher:
Scientific Association of Culture Researchers
Official registration № ЭЛ № ФС 77 – 56414 от 11.12.2013
The magazine is indexed:

Issued quarterly in electronic form only
Issue produced by:
Editorial Director
A. Flier
Editor in Chief
T. Glazkova
Head of IT Center
A. Lukyanov
Our banner:

Our e-mail:
cultschool@gmail.com
OUR PARTNERS: