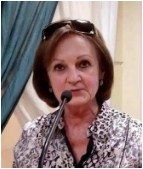 Shapinskaya Ekaterina Nikolaevna,
Doctor of Philosophy, Professor,
Russian State University of Physical Education,
Sport, Youth and Tourism.
e-mail: reenash@mail.ru
Spaces of consumerism in popular culture: shopping center in an urban environment
Abstract. The article considers consumer culture as a significant aspect of mass culture in general. One of the most important consumer spaces is shopping and entertainment centers, which have a multi-functional character and a long history dating back to the era of the formation of industrial society. Using the example of E. Zola's novel "Ladies ' Happiness", the main strategies of shopping centers in attracting visitors, as well as their stability in the context of socio-cultural changes, up to our time, are shown. A number of cultural theories related to consumer culture are analyzed, as well as the concepts of modern marketers that emphasize the emphasis on impressions in the consumerist culture of our days. We analyze cases that clearly show the modern vectors of the activity of shopping centers, their strategies in competition with the rapidly developing online trade. It is concluded that both traditional and modern patterns of consumption coexist in the digital age, which shows the liminal nature of our time, in which many declared innovations have historical roots.
Keywords. Consumer culture, shopping center, consumerism, space, identity, advertising, marketing, competition, product, service, impression.

[1] Slater D. Consumer Culture and Modernity. Cambridge: Polity Press, 1997, p. 53.
[2] Ibid., p. 54.
[3] Storey J. Cultural Studies and the Study of Popular Culture. Edinburgh: Edinburgh University Press, 1998, p. 132.
[4] E. Zola the Paradise. M.: AST, 2020, p. 77.
[5] Ibid., p. 78.
[6] Ibid., p. 79.
[7] J. Fiske, Reading the Popular. L.: Routledge, 1997, p. 19.
[8] E. Zola Decree CIT. p. 197.
[9] Ibid., p. 240.
[10] Ibid., p. 241.
[11] Ibid., p. 320.
[12] Ibid., p. 401.
[13] Auger M. Introduction to the Anthropology of Hypermodernism. Moscow: Novoe literaturnoe obozrenie, 2001. 133 p.
[14] A. Pavlov Postpostmodern. M.: Publishing house "DELO", 2019, p. 206.
[15] Ibid., p. 207.
[16] Ibid., p. 208.
[17] Ibid., p. 213.
[18] Ibid., p. 214.
[19] Ibid., p. 221.
[20] J. Fiske, Op. cit., p. 14.
[21] J. Pine. The economy of impressions. Moscow: Intellectual Literature, 2020, p. 32.
[22] Cook G. The Discourse of Advertising. L.-NY.: Routledge, 1992, p. 225.
[23] Zola E. Edict op., p. 272.
[24] Ibid., p. 403.
[25] Ibid., p. 431.
[26] Pyne J. Decree Op., p. 46.
[27] Baudrillard J. Consumer Society. Its myths and structures. Moscow: Republic; Cultural Revolution, 2006, p. 194.
[28] Pyne JNR. 25.
[29] Shapinskaya E. N. Impressions for sale: modern trends in consumer culture // Yaroslavl Pedagogical Bulletin. 2021. No. 1 (118), p. 168.
[30] Debor G. Society of the spectacle. M.: Desolator, 2012, p. 25.
[31] Ibid., p. 30.
[32] Ibid., p. 31.
[33] Pine J. Decree Op., p. 163.
[34] Shapinskaya E. N. Decree Op., p. 169.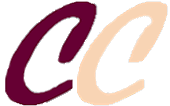 ISSN 2311-3723
Founder:
OOO «Soglasie» publisher
Publisher:
Scientific Association of Culture Researchers
Official registration № ЭЛ № ФС 77 – 56414 от 11.12.2013
The magazine is indexed:

Issued quarterly in electronic form only
Issue produced by:
Editorial Director
A. Flier
Editor in Chief
T. Glazkova
Head of IT Center
A. Lukyanov
Our banner:

Our e-mail:
cultschool@gmail.com
OUR PARTNERS: