Hypotheses:
THEORY OF CULTURE
A. Ya. Flier. Paradigms and Schools of the Theory of culture of modern Russian cultural studies
Discussions:
IN THE SEARCH FOR THE MEANING OF HISTORY AND CULTURE (A. Ya. Flier's Section)
N. A. Khrenov. Between America and China: the Concept of the "Other" in the Formation and Transformation of the Civilizational Identity of Russia (continued)
V. M. Rozin. The Mission of Russia and its Relations to Europe in the Diaries of the Writer by F. M. Dostoevsky
T. V. Glazkova. The main concepts of Russian culture in the education system
Analytics:
HIGH ART IN THE CULTURE OF MODERNITY (E. N. Shapinskaya's Sectoin)
E. N. Shapinskaya. Spaces of consumerism in popular culture: shopping center in an urban environment
CULTURAL REFLECTIONS
N. A. Khrenov. How to think of going beyond the boundaries of culture: Systemic and non-systemic levels of cultural functioning (beginning)
M. I. Kozyakova. Cultural Studies – yesterday, today, tomorrow
V. I. Grachev. The phenomenology of sociocultural communication as a special Substance of Culture
REPUBLIKATSIYA
A. Ya. Flier. Woman as a cultural text
---
Announcement of the next issue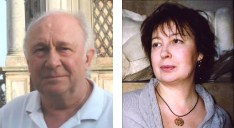 Vlasov Victor Georgievich,
Doctor of Art Studies, Professor of
St. Petersburg State University
natlukina@list.ru

Lukina Natalia Yurievna,
bibliographer and literary critic
natlukina@list.ru
Stanze 1, stanze 2, 3, 4… From talks of the philologist with researcher of art
Abstract. The article is written in the form of a dialogue between a literary critic and an art theorist. The subject of conversation is the specificity of perception of works of different types of art, their existence in time and in the representation of the viewer, listener or reader. The authors, claiming the specifics of different types of art, tend to move away from the stereotypes of eternal values, the authorities of geniuses and the formal foundations of the so-called synthesis of the arts. The thesis is approved on the duration of the process of perception and understanding of a work of art. Such artistic communication lasts throughout the whole life of a person and even a whole generation of viewers, readers, listeners.

Keywords. Types of art, perception, visual arts, psychology of art, art synthesis.

[1] Bulgakov S. N. The Protoimage and Image. In 2 v. Moscow: Iskusstvo - St. Petersburg: Inapress, 1999. Vol. 2. Pp. 381-383.
[2] Averintsev S. S. "Two Meetings" of Sergius Bulgakov in a historical and cultural Context. URL: http://www.tinlib.ru/religiovedenie/dve_stati_i_odna_lekcija/index.php. Date of the application: 01.26.2019
[3] Dostoevskaya A. G. Memoirs. Moscow: Pravda, 1987. Pp. 148–149.
[4] Hugo W. Collected Works. In 10 vol. Moscow: Pravda, 1972. Vol. 2. P. 9.
[5] Pushkin A. S. From the preface to the failed chapters VIII and IX of the novel in verses "Eugene Onegin". 1830. In: Pushkin A. S. Collected Works. In 10 vol. Moscow: GIHL, 1959. Vol. 6. P. 357.
[6] Vlasov V. G. Instant and Continuance: Artistical Time and Space in the Architectonic-Pictorial Arts. To the Problem of "Synthesis of the Arts." // Electronic scientific Journal "Architecton: News of Universities". UralGAHU, 2019. No. 66. URL: http://archvuz.ru/2019_2/16. Date of the application: 01.26.2019
[7] Goethe I.W. Collected Works. In 10 vol. Moscow: Hudozestvennaya Literatura, 1980. Vol. 9. P. 65.
[8] K. P. Bryullov in Letters, Documents and Memoirs of Contemporaries. Moscow: Publishing House of the Academy of Arts of the USSR, 1961. P. 44.
[9] Chekhov A. P. Letter to Chekhov M. E. 1 (13) April 1891, Rome. In: Chekhov A. P. Collected Works and Letters. In 30 vol. Letters: in 12 vol. Moscow: Nauka, 1975. Vol. 4. P. 210.
[10] Anton Chekhov: «Who has not been in Italy, He has not yet lived ...». URL: http://italiareport.com//2015/09/13/anton-czech-vitalia/. Date of the application: 01.11.2019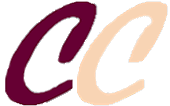 ISSN 2311-3723
Founder:
OOO «Soglasie» publisher
Publisher:
Scientific Association of Culture Researchers
Official registration № ЭЛ № ФС 77 – 56414 от 11.12.2013
The magazine is indexed:

Issued quarterly in electronic form only
Issue produced by:
Editorial Director
A. Flier
Editor in Chief
T. Glazkova
Head of IT Center
A. Lukyanov
Our banner:

Our e-mail:
cultschool@gmail.com
Our Facebook account: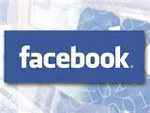 OUR PARTNERS: