Hypotheses:
THEORY OF CULTURE
V. M. Rozin. Postculture as the basis for the distinction of the concepts of culture
Discussions:
In SEARCH of the MEANING of HISTORY and CULTURE (A. Ya. Flier's Section)
A. Ya. Flier. Phenomenon of cultural form
N. A. Khrenov. On the way to «Posthuman»: anthropological, mythological and artistic potential of the puppet (beginning)
V. I. Grachev. Information-rhizomorphic basis of the communicative paradigm of modern culture 4 (ending)
Analytics:
HIGH ART IN a CULTURE of MODERNITY (E. N. Shapinskaya's Sectoin)
E. N. Sapinska, A. A. Lisenkova. Education vs neo-enlightenment: some trends in digital culture
N. Yu. Lukina. About the beauty of antique statues, Picassos and traffic lights
CULTURAL REFLECTIONS
N. A. Khrenov. Culture of the twentieth century: theatrical experiments in the era of escalating mass communication (beginning)
M. A. Poletaeva. Evolution of ideas about the «alien»
V. V. Breitburg. The principle of clip thinking when creating musicals
REVIEWS, MESSAGES, MATERIALS
M. I. Kozyakova. Review of the book by A. S. Zapesotsky «The Formation of global culture and conflicts of civilizations»
E. N. Polyudova. Modern cultural research as a book of reflections: reflections on the book of E. N. Shapinskaya «Philosophy of music»
---
Announcement of the next issue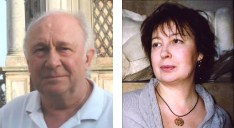 Vlasov Victor Georgievich,
Doctor of Art Studies, Professor of
St. Petersburg State University
natlukina@list.ru

Lukina Natalia Yurievna,
bibliographer and literary critic
natlukina@list.ru
Stanze 5, 6, 7, 8… From talks of the philologist with researcher of art
Abstract. The article continues the dialogue between the philologist and the theorist of fine arts, started in one of the previous issues of the journal. At this time the main topic was the naturalism in various forms of art and in the methods of the study of art. The authors agree that the discrepancy between research methods and the specifics of the subject testifies to the crisis of modern art history. Descriptive art history has outlived its usefulness, and cultural studies, despite some eclectic methodology and abstraction of the research language, can come closer to the complex phenomena of traditional and modern artistic practice.

Keywords. Art, fine arts, research methods, literature, music, naturalism, subject of study, realism, salon, synthesis of arts, eclecticism.


[1] Rudnev V. P. Dictionary of culture of the XX century. M.: Agraf, 1997. Pp. 252-255.
[2] Pasternak B. L. Poln. Coll. Op. with annexes: in 11 t. M.: Word, 2004. Vol. 10. P. 507.
[3] Fyodor Dostoyevsky The Idiot. Part three. VI // Dostoevsky F. M. Poln. Coll. Op.: in 30 vol. L.: Science, 1972-1990. Vol. 8, 1973. P. 181.
[4] E. Lemons diary of a loser or a Secret notebook. M.: Verb, 1992. P. 64, 178.
[5] Masalin N. V. Creativity I. K. Aivazovsky and early romantic category of the sublime // Questions of art. 1993. No. 4. P. 86.
[6] Asafyev B. V. Russian painting. M.: Art, 1966. Pp. 124-125.
[7] Yakimovich A. K. Heinrich Wolflin and others. About the classic century art studies non-classical // Renaissance and Baroque. SPb.: Azbuka-Klassika, 2004. P. 20.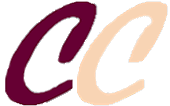 ISSN 2311-3723
Founder:
OOO «Soglasie» publisher
Publisher:
Scientific Association of Culture Researchers
Official registration № ЭЛ № ФС 77 – 56414 от 11.12.2013
The magazine is indexed:

Issued quarterly in electronic form only
Issue produced by:
Editorial Director
A. Flier
Editor in Chief
T. Glazkova
Head of IT Center
A. Lukyanov
Our banner:

Our e-mail:
cultschool@gmail.com
Our Facebook account: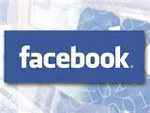 OUR PARTNERS: