Kozyakova Maria Ivanovna,
Doctor of Philosophy, Professor
Of M.S. Schepkin Higher Theatre School (Institute)
associated with the State Academic Maly Theatre.
"Star Domain" of Freedom: Towards Modernity
Abstract: The article gives full attention to multifacetedness of the concept of freedom and the space it formed in different periods of European history. The article analyzes transformations of the "star domain" of freedom in diachronic projection and influences which major dominants of European culture had on it.
Key words: freedom, multifacetedness of freedom, space of freedom, "star domain" of freedom, Antiquity, Middle Ages, Renaissance, Modern Age, polis, barbarism, Christianity, humanism, dependence, slavery.
[1] Lotman Y.M. Universe of the Mind / Semiosphere. St-Petersburg: Art-SPb, 2000. P. 257.
[2] Engels F. Anti-Dühring // Marx K., Engels F. Works in 50 vols. Vol. 20. Moscow: Politizdat, 1964. P. 116.
[3] Lotman Y.M. Culture and Explosion / Semiosphere. St-Petersburg: Art-SPb, 2000. P. 130.
[4] Aristotle. Politics // Aristotle. Works in 4 vols. Vol. 4: Moscow: Thought, 1983. P. 570.
[5] Ibidem, P. 630
[6] Hegel G.W.F. Lectures on the History of Philosophy. Vol. 1. St.-Petersburg: Science, 1993. P. 187.
[7] Cit. Le Goff J. Civilizatia Occidentului Medieval. Moscow: Progress-Academia, 1992. P. 15.
[8] Ibidem. P. 22.
[9] Karsavin L.P. Medieval Culture. Kiev: Symbol, 1995.
[10] Gurevich A.Y. Culture and Society of Medieval Europe as viewed by Contemporaries. Moscow: Art, 1989. P. 95.
[11] Pognon E. Europe of the Year 1000. Moscow: Molodaya Gvardiya, 1999. P. 144-145.
[12] Gurevich. Ibidem. P. 148-149.
[13] Le Goff. Ibidem. P. 226.
[14] Bakhtin M.M. The Work of François Rabelais and Popular Culture of the Middle Ages and Renaissance. Moscow: Khudozhestvennaya Literatura, 1990. P. 14.
[15] Ibidem. P. 41
[16] Huizinga J. Autumn of the Middle Ages. Moscow: Science, 1988. P.49-51.
[17] Duby J. Europe in the Middle Ages. Moscow: Polygram, 1994. P. 294.
[18] Braudel F. Material Civilization, Economy and Capitalism, vol. 2 – Games of Exchange. Moscow: Progress, 1988. P. 520.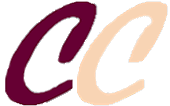 ISSN 2311-3723
Founder:
OOO «Soglasie» publisher
Publisher:
Scientific Association of Culture Researchers
Official registration № ЭЛ № ФС 77 – 56414 от 11.12.2013
The magazine is indexed:

Issued quarterly in electronic form only
Issue produced by:
Editorial Director
A. Flier
Editor in Chief
T. Glazkova
Head of IT Center
A. Lukyanov
Our banner:

Our e-mail:
cultschool@gmail.com
OUR PARTNERS: