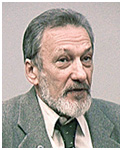 Rozin Vadim Markovich,
Doctor of Philosophy, Professor,
Leading Researcher,
Institute of Philosophy of
the Russian Academy of Sciences
e-mail: rozinvm@gmail.com
Study and peculiarities of the sociality of the ancient world.
Article 1st.
Protosocialnost of the ancient world
Abstract. The article introduces the concept of "protosociality". In the framework of cultural and historical reconstruction of sociality, the latter is regarded as a precursor in historical development and subsequent different whole, rather than the stage of development of one whole. The first whole, actually social, is formed in ancient culture, its prerequisites and previous conditions are considered by the author as protosociality. Empirical material for the analysis of protosociality gives research on the culture of the Ancient Kingdoms, and ideas for the reconstruction of this material are characteristics of the sociological approach that the author lists. A number of features of protosociality are discussed: basic coherent representations (belief in the gods); Characteristics of social collectives (they do not develop by themselves, but presuppose the formulation of new meanings and special activities, are created on the basis of ideas of rigid vertical management, differentiated through the specialization of communities); life support systems (ideology, economy, training). The factors determining the change in sociality and the life cycle of social organisms of protosociality are analyzed.
Keywords. Sociality, protosociality, reconstruction, culture, history, development, community, governance, gods, souls.

[1] Klochkov I. Spiritual Culture of Babylonia: Man, Fate, Time. M.: Nauka, The main edition of oriental literature, 1983. Pp. 50-51.
[2] Latour B. The reassembly of the social: an introduction to the actor-network theory. Trans. with eng. I. Polonskaya. Moscow: Izd. house of the Higher School of Economics, 2014. P. 229.
[3] Ibid. P. 335.
[4] Ertel M.A. Ancient East // Essays on the general history. M.: Publishing House "Benefits". 1910. Pp. 12-13.
[5] Ibid. Pp. 15-16.
[6] Hubner K. The Truth of Myth. M.: Republic, 1996. P. 65, 67, 117, 120.
[7] Klochkov I. The decree. op. C. 38.
[8] Ibid. C. 138.
[9] Rozin V.M. Introduction to schemology. Schemes in philosophy, culture, science, design. M.: LIBROKOM, 2011. P. 168-169.
[10] URL: https://en.wikipedia.org/wiki/Göbekli-Tepe
[11] Rozin V.M. Culturology. 2 nd ed. Moscow: Gardariki, 2003; Rozin V.M. Culturology. 3rd ed. M.: Yurayt, 2018.
[12] Rozin V.M. Culturology. 3rd ed. Pp. 7-9.
[13] Bolshakov A.V. Man and his double. St. Petersburg: Aleteyya, 2001. Pp. 89-90.
[14] Ibid. P. 91.
[15] Klochkov I. Ed. op. P. 91.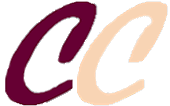 ISSN 2311-3723
Founder:
OOO «Soglasie» publisher
Publisher:
Scientific Association of Culture Researchers
Official registration № ЭЛ № ФС 77 – 56414 от 11.12.2013
The magazine is indexed:

Issued quarterly in electronic form only
Issue produced by:
Editorial Director
A. Flier
Editor in Chief
T. Glazkova
Head of IT Center
A. Lukyanov
Our banner:

Our e-mail:
cultschool@gmail.com
OUR PARTNERS: