Hypotheses:
THEORY OF CULTURE
A.Ya. Flier. The phenomenon of prestigious consumption
Discussions:
IN SEARCH OF THE MEANING OF HISTORY AND CULTURE (A.Ya.Flier's Section)
A.Ya. Flier. Structuring culture according to the methods of social regulation
N.A. Khrenov. A sociological turn in science. About the art of the XIX century: I. Ten's concept as an anticipation of the cultural turn (continued)
V.M. Rozin. Non-traditional, socio-cultural interpretation of the book by Meer Shalev "Fontanella" (ending)
Analytics:
HIGH ART IN MODERN CULTURE (E.N. Shapinskaya'sSection)
E.N. Shapinskaya. "Storytelling" as a form of narrative in Modern Popular culture
CULTURAL REFLECTIONSBY
A.Ya. Flier. Historical transformation of culture from admiration of the past to aspiration to the future
N.A. Khrenov. A man in a pandemic situation: excursions into history (beginning)
V.M. Rozin. Love in culture and family: yesterday and today (based on the novel by Meir Shalev "Two bears Came out of the forest")
V.I. Grachev. Knowledge and information in modern Cultural Studies: Paradoxes of similarities and differences of content
---
Announcement of the next issue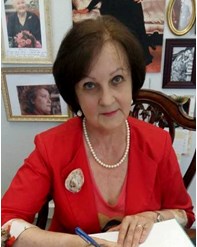 Shapinskaya Ekaterina Nikolaevna,
Doctor of Philosophy, Professor,
Russian State University of Physical Education,
Sport, Youth and Tourism.
e-mail: reenash@mail.ru
SUBCULTURES IN THE DIGITAL WORLD: ANACHRONISM OR THE BASIS FOR CREATING VIRTUAL COMMUNITIES?
Abstract. The article deals with various aspects of subcultural activity: the history of subcultures formation, their theoretical understanding, the significance of subcultural activity for the formation of group identity, features and principles of the emergence of youth subcultures. The problem of subcultures in the digital age is raised, when virtual communities displace real subcultural activity, and generation Z communication occurs mainly in a digital format.
Keywords: subculture, virtual communities, group identity, social group, style, youth, music, counterculture, stratification, post-subcultures.

[1] The Fontana Dictionary of Modern Thought. Harper Collins Publishers Ltd, 1989. P. 824.
[2] Hebdidge D. Subculture. The meaning of Style. L.-N.Y.: Routledge, 1981. P. 17.
[3] Pilkington H. Russia's Youth and Its Culture. L.-N.Y.: Routledge, 1994. P. 14.
[4] Hebdidge D. Op. cit. P. 74.
[5] Ibid. P. 94.
[6] Bart R. Mythology. M.: Publishing house of Sabashnikov, 2004. P. 279.
[7] Ionin L. G. Sociology of culture. Moscow: LOGOS, 1998. P. 161.
[8] McLuhan M. The Gutenberg Galaxy. Kiev: DMITRY BURAGO publishing house, 2003. P. 137.
[9] Mikhailova L. I. Sociology of culture. Textbook. Moscow: ITK "Dashkov and K", 1999. P. 126.
[10] Shapinskaya E. N. Essays on popular culture. Moscow: Akademproekt, 2008. Pp. 11-124.
[11] Shapinskaya E. N., Ivanov S. V. Youth musical subcultures in the globalized world: aesthetic values and search for identity // Man and culture. 2016. no. 3.
[12] Solovyova A. N. Ethnicity and culture. Arkhangelsk, 2009. P. 54.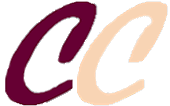 ISSN 2311-3723
Founder:
OOO «Soglasie» publisher
Publisher:
Scientific Association of Culture Researchers
Official registration № ЭЛ № ФС 77 – 56414 от 11.12.2013
The magazine is indexed:

Issued quarterly in electronic form only
Issue produced by:
Editorial Director
A. Flier
Editor in Chief
T. Glazkova
Head of IT Center
A. Lukyanov
Our banner:

Our e-mail:
cultschool@gmail.com
OUR PARTNERS: