Hypotheses:
THEORY OF CULTURE
A. Ya. Flier. Paradigms and Schools of the Theory of culture of modern Russian cultural studies
Discussions:
IN THE SEARCH FOR THE MEANING OF HISTORY AND CULTURE (A. Ya. Flier's Section)
N. A. Khrenov. Between America and China: the Concept of the "Other" in the Formation and Transformation of the Civilizational Identity of Russia (continued)
V. M. Rozin. The Mission of Russia and its Relations to Europe in the Diaries of the Writer by F. M. Dostoevsky
T. V. Glazkova. The main concepts of Russian culture in the education system
Analytics:
HIGH ART IN THE CULTURE OF MODERNITY (E. N. Shapinskaya's Sectoin)
E. N. Shapinskaya. Spaces of consumerism in popular culture: shopping center in an urban environment
CULTURAL REFLECTIONS
N. A. Khrenov. How to think of going beyond the boundaries of culture: Systemic and non-systemic levels of cultural functioning (beginning)
M. I. Kozyakova. Cultural Studies – yesterday, today, tomorrow
V. I. Grachev. The phenomenology of sociocultural communication as a special Substance of Culture
REPUBLIKATSIYA
A. Ya. Flier. Woman as a cultural text
---
Announcement of the next issue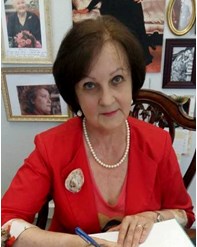 Shapinskaya Ekaterina Nikolaevna,
Doctor of Philosophy, Professor,
Russian State University of Physical Education,
Sport, Youth and Tourism.
e-mail: reenash@mail.ru
The Animal Image in Cultural Texts
Absrtract. The article contains the analysis of animal images in literary and screen cultural texts which are formed on the basis of the ideas on animals, formed in Western culture with its accent on power (knowledge) of the subject (author, in our case) and reflecting the dichotomy of Nature and Culture. The article traces the historical development of otherness of the animal as the representative of the world of nature in relation to man, as well as the changes in the politics of representation of animals in cultural texts, from anthropomorphization to acceptance of animal's own life world. Different types of attitude towards animals are analyzed on the basis of fiction-and-cinema-related examples.
Keywords. Nature, culture, the other, representation, deconstruction, communication space.
[1] Eliade М. A History of Religious Ideas. М.: Akademitchesky Proekt, 2009. P. 50.
[2] Lévi-Strauss C. The Savage Mind. М.: Respublika, 1994. P. 48.
[3] Toporov V.N. Animals // Encyclopedia of World Myths. М.: Sovetskaya Entdiklopediya, 1991. P. 442.
[4] Ibid., p. 448.
[5] Ibid., p.
[6] Armstrong K. A Short History of Myth. М.: Otkrytyi Mir, 2005. P.37.
[7] Viguzova E.V. The Main Trends of Human-Animal Relationship in the History of Culture // Cultural Diversity: from Pas to Future. SPb.: СПб.: Eidos, Аsterion, 2008. P. 176.
[8] Oryol V.Ye. Culture, Symbol and Animals. Kharkov: Gumanitarnyi Center, 2008. P. 19-20.
[9] Lewis C.S. The Chronicles of Narnia. М.: Cascade publishing, 2008. P. 377.
[10] Ibid., p. 144.
[11] Oryol V.Ye. Op. cit., p. 26-27.
[12] Ibid., p. 82.
[13] Von Franz М-L. The Cat: A Tale of Feminine Redemption. М.: Nezavisimaya Firma Klass, 2007. P. 63.
[14] Eliot T.S. Old Possum's Book of Practical Cats. SPb.: Letnyi Sad, 2000.
[15] Oryol V.Ye. Op. cit., p. 138.
[16] Eliot T.S. Op. cit., p. 54.
[17] Ibid., p. 75.
[18] Salviati S. 100 Legendary Cats. М.: АSТ, 2008. P. 134.
[19] Colette S-G. The Cat // S-G. Colette. Collected works: 7 volumes. Vol.6. М.: Knigovek, 1996. P. 130.
[20] Ibid., p. 131.
[21] Ibid., p. 184.
[22] Pelevin V. Nika // V. Pelevin, Macedonian Criticism of French Thought. М.: Eksmo, 2008. P. 296.
[23] Ibid., p. 314.
[24] Von Franz М-L. Op. cit., p. 64.
[25] Born to Hunt // Live Look. 2009. № 2. P. 15.
[26] Kunin V. InterKysya. The Way to Stars. М.: АSТ, 2008. P. 255.
[27] Ibid., p. 45.
[28] Ibid., p. 46.
[29] Werber B. Tomorrow the Cats. М.: RIPOL klassik, 2017.
[30] Heriot J. Cats and Dogs (Cat Stories, Dog Stories). М.: Zakharov, 2009. P. 75.
[31] Ibid., p. 95.
[32] Ibid.
[33] Ibid., p. 110.
[34] Ibid., p. 209.
[35] Ibid., p. 210.
[36] Ibid., p. 112-113.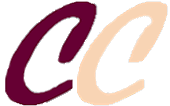 ISSN 2311-3723
Founder:
OOO «Soglasie» publisher
Publisher:
Scientific Association of Culture Researchers
Official registration № ЭЛ № ФС 77 – 56414 от 11.12.2013
The magazine is indexed:

Issued quarterly in electronic form only
Issue produced by:
Editorial Director
A. Flier
Editor in Chief
T. Glazkova
Head of IT Center
A. Lukyanov
Our banner:

Our e-mail:
cultschool@gmail.com
Our Facebook account: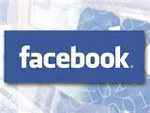 OUR PARTNERS: