Hypotheses:
THEORY OF CULTURE
A. Ya. Flier. Paradigms and Schools of the Theory of culture of modern Russian cultural studies
Discussions:
IN THE SEARCH FOR THE MEANING OF HISTORY AND CULTURE (A. Ya. Flier's Section)
N. A. Khrenov. Between America and China: the Concept of the "Other" in the Formation and Transformation of the Civilizational Identity of Russia (continued)
V. M. Rozin. The Mission of Russia and its Relations to Europe in the Diaries of the Writer by F. M. Dostoevsky
T. V. Glazkova. The main concepts of Russian culture in the education system
Analytics:
HIGH ART IN THE CULTURE OF MODERNITY (E. N. Shapinskaya's Sectoin)
E. N. Shapinskaya. Spaces of consumerism in popular culture: shopping center in an urban environment
CULTURAL REFLECTIONS
N. A. Khrenov. How to think of going beyond the boundaries of culture: Systemic and non-systemic levels of cultural functioning (beginning)
M. I. Kozyakova. Cultural Studies – yesterday, today, tomorrow
V. I. Grachev. The phenomenology of sociocultural communication as a special Substance of Culture
REPUBLIKATSIYA
A. Ya. Flier. Woman as a cultural text
---
Announcement of the next issue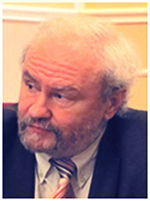 Flier Andrey Yakovlevich,
Doctor of Philosophy, Professor,
Chief Researcher
Lykhachev Russian Research Institute
for Cultural and Natural Heritage
e-mail: andrey.flier@yandex.ru
The Balance of Social and Cultural Dynamics: Developing the Theory
Abstract. The article dwells upon an interaction of social and cultural factors of self-organization of communities. The author marks a domination of functional social differentiation in the historical development of human groups and their cultural consolidation, which determines the above process. The two differently directed trends productively compensate each other, which specifies the constructive character historical self-development.

Keywords: Communities and their historical self-organization, social differentiation, cultural consolidation, rotation of different trends.

The article is prepared with the support of the Russian Humanitarian Scientific Fund, grant № 15-03-00031 Cultural Regulation of Social Dynamics.

[1] Cultural Studies. Section: Cultural Studies in Russia [e-resource] // Wikipedia. URL: https://ru.wikipedia.org/wiki/Культурология.
[2] Durkheim, Émile. De la division du travail social. Paris: Presses Universitaires de France, 1893. [3] See, for example: Marx, Karl. Zur Kritik der politischen Ökonomie. Berlin: Verlag von Franz Duncker, 1859.
[4] See: Flier A.Ya. Social Stratification of Culture // Flier A.Ya., Poletayeva M.A. The Origin and Development of Culture. М.: MGUKI, 2008. P. 155-195.
[5] Shkuratov V.A. The Historical Psychology. М.: Liotar, 1994. See also: Cultural Studies in Questions and Answers. М.: Gardariki, 1999.
[6] See: Rawls, John. A Theory of Justice. Harvard: Harvard University Press, 1971; Flier A.Ya.. Essays on the Theory of the Historical Dynamics of Culture. Chapter 10. The Dynamics of Culture as Systems of the Self-Identification of Man and Society. М.: Soglasiye, 2012. P. 392-433.
[7] Sorokin, Pitirim A. The Crisis of Our Age. N.Y.: Dutton, 1941.
[8] See: Kostina A.V. National Culture – Ethnic Culture – Mass Culture: the "Balance of Interests" in Modern Society. М.: URSS, 2009.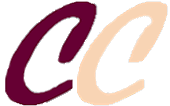 ISSN 2311-3723
Founder:
OOO «Soglasie» publisher
Publisher:
Scientific Association of Culture Researchers
Official registration № ЭЛ № ФС 77 – 56414 от 11.12.2013
The magazine is indexed:

Issued quarterly in electronic form only
Issue produced by:
Editorial Director
A. Flier
Editor in Chief
T. Glazkova
Head of IT Center
A. Lukyanov
Our banner:

Our e-mail:
cultschool@gmail.com
Our Facebook account: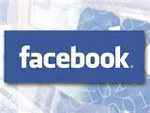 OUR PARTNERS: