New Year's greetings (In Russian)
Hypothesis:
The 70th ANNIVERSARY of A. Y. FLIER
O. N. Volkostrelov, A. Ya. Flier. Culture is a program of group adaptive behavior of people. Interview
I. M. Bykhovskaya, O. I. Goryainova. Socialization and inculturation of the individual: a comparative analysis of socially significant practices
G. V. Drach. On cultural variability and social dynamics (referring to the works of A. Ya. Flier)
A.V. Kostina. A. Ya. Flier's concept of culture and its role in the development of Russian cultural studies
Discussions:
IN SEARCH OF THE MEANING OF HISTORY AND CULTURE (A. Ya. Flier's Section)
V. M. Rozin. From the culture of modernity to the "post-culture"
N. A. Khrenov. Between america and china: the concept of the "other" in the formation and transformation of russia's civilizational identity (beginning)
Analytics:
HIGH ART IN a CULTURE of MODERNITY (E. N. Shapinskaya's Sectoin)
E. N. Shapinskaya. "Ah, it's not hard to deceive me..." Love games in cyberspace
CULTURAL REFLECTIONS
N. A. Khrenov. Culture and historical memory (beginning)
A. Ya. Flier. Power and culture: self-organization of society according to the model of vertical hierarchy
---
Announcement of the next issue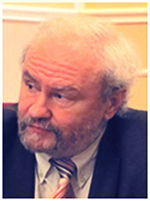 Flier Andrey Yakovlevich,
Doctor of Philosophy, Professor,
Chief Researcher
Lykhachev Russian Research Institute
for Cultural and Natural Heritage,
Professor of Moscow State linguistic University
e-mail: andrey.Flier@yandex.ru
BIRTH OF THE TEMPLE:
THE EXPERIENCE OF HUMAN SELF-DETERMINATION IN TIME
(end)
Abstract. The article presents the author's concept of the origin of ancient architecture as a symbolic "simulation of the Universe" in the framework of representations of a particular era. Common is the allocation of a " Central place "where the gods created the visible world, and the ritual repetition of the procedure of" creation " in the construction of dwellings, and even more temples. At the same time "mastering" of linear non-repeating time and its expression in symbolic forms was carried out.
Keyword. Mastering space and time, "Central", "axis Mundi", the flow past to the present and the present into the future, sacrifice, world mountain, world pillar, the symbol of the Demiurge.

[46] Zhukovskaya N. L. Decree. Op. P. 35-44.
[47] Ivanenko V. A. The Decree. Op. 178; Fedorov-Davydov G. A. Mounds, idols, coins. M.: Science, 1968. P. 10-12.
[48] Maidari On Purview D. Decree. Op. 70.
[49] Lukyanov A. E. Decree. Op. P. 31-59.
[50] Ibid. P. 15.
[51] Bongard-Levin G. M., Ilyin G. F. India in antiquity. M.: Science, 1985. P. 578-581.
[52] Zhukovskaya N. L. Decree. Op. 57, 84-89.
[53] Jacobsen T. Decree. Op. P. 121-172; Shileiko V. K. Babylonia // New encyclopedic dictionary. Vol. 9. SPb.: Brockhaus-Ephron, 1911. P. 217.
[54] Kink H. A. Ancient Egyptian temple. M.: Science, 1979. P. 36-39.
[55] Ibid. P. 36.
[56] Wilson J. Egypt: the nature of the universe // in anticipation of philosophy. M.: Science, 1984. P. 62-63; Frankfort G. and G. A. Myth and reality // Ibid. P. 40-41.
[57] Mongayt A. L. Archaeology Of Western Europe. Bronze and iron age. M.: Science, 1974. 408 p
[58] Child G. Decree. Cit. P. 286-298.
[59] Mongayt A. L. Decree. Cit. P. 122, 166-167.
[60] Child G. Decree. Cit. P. 104.
[61] Nemirovsky A. I. Etruscans. From myth to history. M.: Science, 1983. P. 170-174.
[62] Rabinovich E. G. Decree. Cit. P. 428-429.
[63] The Ark, the Tablets of the Covenant // the encyclopedia of Judaism "Meir Nativ". Jerusalem: AMANA, 1983. P. 104, 213.
[64] Temple // Ibid. P. 244-245.
[65] Synagogue // Ibid. P. 209-211.
[66] Averintsev S. S. Golgotha / / MNM. Vol. 1. P. 308; Eliade M. Decree. Op. P. 40.
[67] Toporov V. N. Krest / / MNM. Vol. 2. P. 12-13.
[68] Averintsev S. S. Golgotha. P. 308; Eliade M. Decree. Op. P. 40-42.
[69] Toporov V. N. Cross. P. 12-14. There are apocryphal legends that say that Christ was crucified on a cross made from the trunk of the Paradise Tree of Life (from which Adam and eve "ate"), carried out during the flood by water from Eden to Palestine. With the same cycle of legends is the story of the burial of the skull of Adam at the base of the Calvary. See: Kagan M. D. the Apocrypha on the cross tree the Dictionary of scribes and booklore of Ancient Rus. Vol. 2. Part 1. L.: Science, 1988. P. 60-65.
[70] Handbook of the priest. Vol. 4. M.: Ed. Moscow Patriarchate, 1983. 824 p.
[71] Ibid.
[72] Gulyanitsky N. F. On the inner space in the composition of early Moscow churches // An. No. 33. 1985. P. 212.
[73] Handbook of the clergyman. Vol. 4.
[74] Worship // Christianity. Encyclopaedic dictionary. Vol. 1. Moscow: Big Russian encyclopedia, 1993. P. 287.
[75] We are not considering the interpretation of the image of the temple and its symbolism of Church dogma from the point of view of his "inner-Christian symbols" and the relationship of this understanding with the historical and architectural practice. See: Wagner G. K. Byzantine Church as an image of the world // Byzantine times. No. 47. 1986; Buseva-Davydova I. L. Symbolism of architecture according to old Russian written sources of XI-XVII centuries. // Hermeneutics of old Russian literature. SB. 2. M.: IMLI RAN, 1989.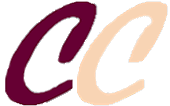 ISSN 2311-3723
Founder:
OOO «Soglasie» publisher
Publisher:
Scientific Association of Culture Researchers
Official registration № ЭЛ № ФС 77 – 56414 от 11.12.2013
The magazine is indexed:

Issued quarterly in electronic form only
Issue produced by:
Editorial Director
A. Flier
Editor in Chief
T. Glazkova
Head of IT Center
A. Lukyanov
Our banner:

Our e-mail:
cultschool@gmail.com
Our Facebook account: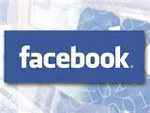 OUR PARTNERS: