Kozyakova Maria Ivanovna,
Doctor of Philosophy, Professor,
The Schepkin Higher Theatre School
under the Russian State Maly Theatre
e-mail: markoz@yandex.ru
The City and The Night: the Chronotope of the Conflict
(Part 2 (Ending))
Abstract. The article dwells upon the night as a phenomenon of cultural conscience of the European urban environment, as well as its reflection in urban culture, including rituals and leisure-time activities being held at night. The author concentrates on the dynamics of changes in perception and reflection of the night in the European urban culture's forms of different ages.
Key words. Culture, night, city, chronotope, night city life, the perception of the night by mass conscience.

[12] Schubart W. Europe and the Soul of the East. М.: Russkaya Ideya. 2000. P. 13.
[13] Huizinga J. The Waning of the Middle Ages. М.: Nauka, 1988. P.20.
[14] Savin A.N. The Age of Louis XIV. М.: GIZ, 1930.
[15] Gautier T. Oeuvres completes. Geneve: Slatkine Reprints, 1978. Vol. 9. P. 81-82 // Martin-Fugier А. The Elegant Life, or the Formation of Paris, 1815-1848. М.: the Sabashnikovs Publishing house, 1998. P. 295.
[16] Ibid. P. 137, 139, 154, 161.
[17] Ibid. P. 128-141, 349-350.
[18] The first lamps, being imperfect, were invented by A. Lodygin and P. Yablotchkov.
[19] Balmont K.D. Poetry as Miracle. М.: Skoropion, 1915. P. 5.
[20] Spengler О. The Decline of the West. P. 240-241, 239.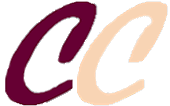 ISSN 2311-3723
Founder:
OOO «Soglasie» publisher
Publisher:
Scientific Association of Culture Researchers
Official registration № ЭЛ № ФС 77 – 56414 от 11.12.2013
The magazine is indexed:

Issued quarterly in electronic form only
Issue produced by:
Editorial Director
A. Flier
Editor in Chief
T. Glazkova
Head of IT Center
A. Lukyanov
Our banner:

Our e-mail:
cultschool@gmail.com
OUR PARTNERS: