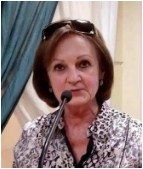 Shapinskaya Ekaterina Nikolaevna,
Doctor of Philosophy, Professor,
Russian State University of Physical Education,
Sport, Youth and Tourism.
e-mail: reenash@mail.ru
The culture of everyday life. Part 1. From the history of cultural thought
Abstract. The first part of the article discusses various theoretical approaches to the culture of everyday life, developed in the socio-humanitarian and cultural knowledge of the twentieth century. The connection between cultural changes and the values of everyday culture is revealed. The author analyzes the concepts of everyday life in such areas of research as ethnomethodology, symbolic interactionism, phenomenology, neo-Marxism, historical and cultural studies. The thesis is put forward about the close connection between everyday culture, manifested in the way of life of people, growing consumerism and social factors, which will be considered in the second part of this article.

Keywords. Culture of everyday life, routine, representation, theory, value, ethnomethodology, phenomenology, neo-Marxism, historicism, professional culture, lifestyle.

[1] Chaney D. Cultural Change and Everyday Life. N.-Y.: Palgrave, 2002. 224 p.
[2] Ibid. p. 3
[3] Ibid. p. 4
[4] Ibid. p. 10
[5] Hoffman I. Presenting oneself to others in everyday life. Moscow: "CANON-press-Ts", "Kuchkovo field", 2000. 304 p.
[6] Berger P., Lukman T. Social construction of reality A treatise on the sociology of knowledge. Moscow: "Medium", 1995. 323 p.
[7] Silverstone R. Television and Everyday Life. L.: Routledge, 1994. 220 p. p. 161
[8] Ibid. p. 47.
[9] Ibid. p. 19.
[10] Ibid. P. 31.
[11] Ionin L. G. Sociology of Culture. Moscow: Logos, 1998. p. 124.
12] Kostyuchenko L. G., Reznik Yu. M. Introduction to the theory of personality: personality and its life world. Moscow: Independent Institute of Civil Society, 2004. P. 219.
[13] Orlova E. A. Sociology of culture. Moscow: Academic project, 2002. P. 286.
[14] Bauman Z. To think sociologically. Moscow: Aspect Press, 1996. 285 p.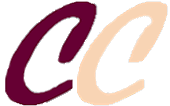 ISSN 2311-3723
Founder:
OOO «Soglasie» publisher
Publisher:
Scientific Association of Culture Researchers
Official registration № ЭЛ № ФС 77 – 56414 от 11.12.2013
The magazine is indexed:

Issued quarterly in electronic form only
Issue produced by:
Editorial Director
A. Flier
Editor in Chief
T. Glazkova
Head of IT Center
A. Lukyanov
Our banner:

Our e-mail:
cultschool@gmail.com
OUR PARTNERS: