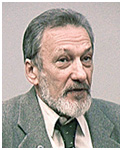 Rozin Vadim Markovich,
Doctor of Philosophy, Professor,
Leading Researcher,
Institute of Philosophy of
the Russian Academy of Sciences
e-mail: rozinvm@gmail.com
The Decline of Life and Culture of Aging
(Part 2 (Ending))
Abstract. The article covers old age in the framework of the author's idea of "cultures of individual's life", each of it being featured by its own peculiarities of life activity and vision (conscience), as well as a character of socialization. The author deals with problems peculiar for this life period (giving up the habitual lifestyle, diseases, loss of meaning in life, etc.) and the traditional ways old people try to cope with it. The author assumes that the essence of culture of old age is developing the idea of old age and its implementation, which implies, on one hand, changing of reality and finding a new meaning of life, on the other hand, restarting life in new conditions.

Keywords. Old age, age, concept, meaning of life, crisis, culture of individual's life, diseases, fright, health, death.

[24] Cited after: Dickon R.A. Subjectivity Production // Logos. 2008. № 2 (65). P. 53-60.
[25] Yermolayeva M.V. Practical Psychology of Old Age. М.: Eksmo-Press, 2002. Cited after: URL: http://www.syntone.ru/library/books/content/7315.html?current_book.
[26] Ibid.
[27] To become a legacy for society and culture, for those living now and those who will live in future means that we will participate in other people's lives even when we go to our last home. We will do it due to our life's examples, our children, grandchildren and works. Esotericist scientist Rudolf Steiner understood it quite well. Moreover, he placed this concept of legacy at the level of the idea on after-death existence. According to him, those living in the other world are involved in the creative activity of living humans, help the Earth develop - briefly, being an essential part of people's life and creative activity.
[28] Plato. Republic // Plato. Complete Works: 4 volumes. Vol. 3. М.: Mysl, 1994. P. 417, 418-419.
[29] Ibid. P. 458.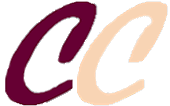 ISSN 2311-3723
Founder:
OOO «Soglasie» publisher
Publisher:
Scientific Association of Culture Researchers
Official registration № ЭЛ № ФС 77 – 56414 от 11.12.2013
The magazine is indexed:

Issued quarterly in electronic form only
Issue produced by:
Editorial Director
A. Flier
Editor in Chief
T. Glazkova
Head of IT Center
A. Lukyanov
Our banner:

Our e-mail:
cultschool@gmail.com
OUR PARTNERS: