New Year's greetings (In Russian)
Hypothesis:
The 70th ANNIVERSARY of A. Y. FLIER
O. N. Volkostrelov, A. Ya. Flier. Culture is a program of group adaptive behavior of people. Interview
I. M. Bykhovskaya, O. I. Goryainova. Socialization and inculturation of the individual: a comparative analysis of socially significant practices
G. V. Drach. On cultural variability and social dynamics (referring to the works of A. Ya. Flier)
A.V. Kostina. A. Ya. Flier's concept of culture and its role in the development of Russian cultural studies
Discussions:
IN SEARCH OF THE MEANING OF HISTORY AND CULTURE (A. Ya. Flier's Section)
V. M. Rozin. From the culture of modernity to the "post-culture"
N. A. Khrenov. Between america and china: the concept of the "other" in the formation and transformation of russia's civilizational identity (beginning)
Analytics:
HIGH ART IN a CULTURE of MODERNITY (E. N. Shapinskaya's Sectoin)
E. N. Shapinskaya. "Ah, it's not hard to deceive me..." Love games in cyberspace
CULTURAL REFLECTIONS
N. A. Khrenov. Culture and historical memory (beginning)
A. Ya. Flier. Power and culture: self-organization of society according to the model of vertical hierarchy
---
Announcement of the next issue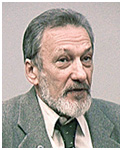 Rozin Vadim Markovich,
Doctor of Philosophy, Professor,
Leading Research Worker,
Institute of Philosophy of
the Russian Academy of Sciences
e-mail: rozinvm@gmail.com
"The End of the World"
in Scientific and Humanitarian Understanding
Abstract: The article analyzes the situation which has arisen because of numerous eschatological interpretations of the future of the Universe and the Earth. Such interpretations leave no chance to humanity at all, or predict us a miserable future due to cosmic cataclysms which are likely to happen. The author proves on the material of his own methodological research in different scientific fields, as well as the works of Hannah Arendt, that such estimations implying disasters are associated with scientific understanding of the Universe, although this understanding has already been questioned by V.Kazyutinsky. The paper discusses alternative, more optimistic versions of the understanding of the Universe: historical-cultural, religious, methodological ones. It is concluded that there are various alternatives to the worldview given by rationalism and science.
Keywords: the Universe, humanity, the future, interpretation, history, culture, theory, scheme.

[1] David-Neel A. Mystics and Magicians in Tibet. Moscow: Vasanta, 1992. P. 99.
[2] Ibidem. P. 105-106.
[3] Ibidem. P. 100.
[4] Creations of St. John Chrysostom, Archbishop of Constantinople. St. Petersburg .: St. Petersburg Theological Academy Press, 1896. Vol. 2.1. P. 394.
[5] Ardent H. The Conquest of Space and the Stature of Man. // Ardent H. Between Past and Future. Moscow: Gaidar University Press, 2014. P. 403.
[6] According to a definition by A.L. Zelmanov, cosmology is a "physical theory of the Universe as a whole, including the theory of everything covered by astronomical observations as a part of the Universe". Kazyutinsky agrees with this definition saying that "in spite of all the uniqueness of the object of cosmology, it is still a physical object". (Kazyutinsky V.M. Tradition and Revolution in Contemporary Astronomy. Thesis on candidacy for degree of Doctor of Philosophy. Moscow: Institute of Philosophy of the RAS., 1999, P. 10, 32).
[7] Ardent H. Between Past and Future. P. 131-132.
[8] "The observable properties are rigidly connected with the numerical values of some fundamental physical constants. If these constants were just a little different, the existence atoms, stars, galaxies in the Universe would be impossible, and there would be no conditions appropriate for the emergence of humans, the observers". (Kazyutinsky V.M. Tradition and Revolution in Contemporary Astronomy. P. 49). That's why we have another explanation - theological one, which says, that "man is the purpose of evolution of the Universe, given by transcendental conditions" (Ibidem, P. 50). But if the Universe defines the meaning and the purpose of human existence, then a cosmologist, studying it, thus studies himself and the nature of man (a spirit cognizing the spiritual?). Do not we pass to the field of humanities?
[9] Ibidem. P. 26, 27, 30, 31.
[10] Ibidem. P. 33.
[11] Ibidem. P. 34.
[12] Bibikhin V.V. Thru A.F. Losev's Stories // Siberian Orthodox Newspaper. 2005. № 1. [Electronic resource]. URL .: http://www.ihtus.ru/012005/c1.shtml
[13] Ardent H. Between Past and Future. P. 401-402.
[14] Ibidem. P. 392, 398.
[15] Ibidem. P. 395, 400-401.
[16] Ibidem. P. 409, 412.
[17] Ibidem. P. 112, 115.
[18] Ibidem. P. 104.
[19] Ibidem. P. 136.
[20] Ibidem. P. 411.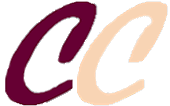 ISSN 2311-3723
Founder:
OOO «Soglasie» publisher
Publisher:
Scientific Association of Culture Researchers
Official registration № ЭЛ № ФС 77 – 56414 от 11.12.2013
The magazine is indexed:

Issued quarterly in electronic form only
Issue produced by:
Editorial Director
A. Flier
Editor in Chief
T. Glazkova
Head of IT Center
A. Lukyanov
Our banner:

Our e-mail:
cultschool@gmail.com
Our Facebook account: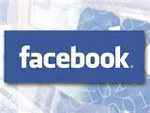 OUR PARTNERS: