New Year's greetings (In Russian)
Hypothesis:
The 70th ANNIVERSARY of A. Y. FLIER
O. N. Volkostrelov, A. Ya. Flier. Culture is a program of group adaptive behavior of people. Interview
I. M. Bykhovskaya, O. I. Goryainova. Socialization and inculturation of the individual: a comparative analysis of socially significant practices
G. V. Drach. On cultural variability and social dynamics (referring to the works of A. Ya. Flier)
A.V. Kostina. A. Ya. Flier's concept of culture and its role in the development of Russian cultural studies
Discussions:
IN SEARCH OF THE MEANING OF HISTORY AND CULTURE (A. Ya. Flier's Section)
V. M. Rozin. From the culture of modernity to the "post-culture"
N. A. Khrenov. Between america and china: the concept of the "other" in the formation and transformation of russia's civilizational identity (beginning)
Analytics:
HIGH ART IN a CULTURE of MODERNITY (E. N. Shapinskaya's Sectoin)
E. N. Shapinskaya. "Ah, it's not hard to deceive me..." Love games in cyberspace
CULTURAL REFLECTIONS
N. A. Khrenov. Culture and historical memory (beginning)
A. Ya. Flier. Power and culture: self-organization of society according to the model of vertical hierarchy
---
Announcement of the next issue


Shapinskaya Ekaterina Nikolaevna,
Doctor of Philosophy, Professor,
Russian State University of Physical Education,
Sport, Youth and Tourism.
e-mail: reenash@mail.ru
EXISTENTIAL OTHER:
REFLECTIONS AND REPRESENTATIONS
Abstract. In the article, the author continues to develop the theme of the Other, which she addressed in her study of gender and ethnic "friendliness". In the case of the existential Other, alienation from society is not socially or culturally conditioned, but is related to the characteristics of the individual who finds no place in society. It can be expressed both in creative achievements, and in opposition to all environment accepting destructive forms. On the example of literature and cinema shows the universalism of the existential Other, which appears in different historical and cultural contexts in the form of different representations.
Keyword. Existential other, reflection, personality, culture, society, representation, cultural text

[1] See: Shapinskaya E. N. The image of the Other in the texts of culture. M.: URSS, 2012. 216 p.
[2] Sukovataya V. The Face Of Another. Kharkiv: Kharkiv national. Univ they. V. N. Karazina, 2009. P. 375.
[3] Ibid. P. 377.
[4] Ibid.
[5] Ibid. P. 375.
[6] Lukov V., Lukov VL. Thesauri. Subjective organization of humanitarian knowledge. M.: Publishing house NATs. In - TA business, 2008. P. 322.
[7] Green G. Libertine. Lord Rochester's monkey, or the life of John Wilmot, second Lord Rochester. SPb.: Amphora, 2007. 284 p.
[8] Ibid. P. 145.
[9] Ibid. P. 249.
[10] Ibid. P. 251.
[11] Ibid.
[12] Ibid. P. 9.
[13] Hopkins D., sugerman D. None of us will get out of here alive. SPb.: Amphora, 2007. P. 396.
[14] Ibid. P. 336.
[15] Ibid. P. 451.
[16] Todorov T.S. Introduction to fantastic literature. M.: House of intellectual books, 1997. P. 1.
[17] Ibid. P. 3.
[18] House and philosophy. Moscow: LLC "United Press", 2010. 243 p.
[19] Ibid. P. 9.
[20] McMahon J. House and Sartre: "Hell is others" // House and philosophy. P. 36.
[21] Ibid. P. 26.
[22] Ibid. P. 32.
[23] Protasi S. Love: the only risk. On which house not can go // House and philosophy. P. 196.
[24] Ibid. P. 201.
[25] Ibid. P. 203.
[26] Waller S. Recipe on friendship // House and philosophy. P. 209.
[27] Ibid. P. 211.
[28] H. Battle and Kaplan E. Diagnosing character: a Council did not come to a consensus // house and philosophy. P. 217.
[29] Fitzpatrick J. House and the virtue of eccentricity // House and philosophy. P. 194.
[30] Landry L. the formation of sensitivity // From the history of French cinema. M.: Art, 1988. P. 221.
[31] Fader J. Visual transposition // From the history of French cinema. P. 236.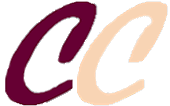 ISSN 2311-3723
Founder:
OOO «Soglasie» publisher
Publisher:
Scientific Association of Culture Researchers
Official registration № ЭЛ № ФС 77 – 56414 от 11.12.2013
The magazine is indexed:

Issued quarterly in electronic form only
Issue produced by:
Editorial Director
A. Flier
Editor in Chief
T. Glazkova
Head of IT Center
A. Lukyanov
Our banner:

Our e-mail:
cultschool@gmail.com
Our Facebook account: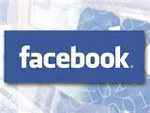 OUR PARTNERS: