New Year's greetings (In Russian)
Hypothesis:
The 70th ANNIVERSARY of A. Y. FLIER
O. N. Volkostrelov, A. Ya. Flier. Culture is a program of group adaptive behavior of people. Interview
I. M. Bykhovskaya, O. I. Goryainova. Socialization and inculturation of the individual: a comparative analysis of socially significant practices
G. V. Drach. On cultural variability and social dynamics (referring to the works of A. Ya. Flier)
A.V. Kostina. A. Ya. Flier's concept of culture and its role in the development of Russian cultural studies
Discussions:
IN SEARCH OF THE MEANING OF HISTORY AND CULTURE (A. Ya. Flier's Section)
V. M. Rozin. From the culture of modernity to the "post-culture"
N. A. Khrenov. Between america and china: the concept of the "other" in the formation and transformation of russia's civilizational identity (beginning)
Analytics:
HIGH ART IN a CULTURE of MODERNITY (E. N. Shapinskaya's Sectoin)
E. N. Shapinskaya. "Ah, it's not hard to deceive me..." Love games in cyberspace
CULTURAL REFLECTIONS
N. A. Khrenov. Culture and historical memory (beginning)
A. Ya. Flier. Power and culture: self-organization of society according to the model of vertical hierarchy
---
Announcement of the next issue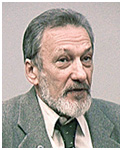 Rozin Vadim Markovich,
Doctor of Philosophy, Professor,
Leading Research Worker,
Institute of Philosophy of
the Russian Academy of Sciences
e-mail: rozinvm@gmail.com
The Features of Cultural Studies Discourse
Abstract: Contemporary cultural studies are interdisciplinary, as a rule. They use ideas and concepts of other humanitarian disciplines. In this connection, the article considers difficulties in determining the specific features of cultural studies and discourse in terms characterizing both the method and the subject matter (culture). The issue of cultural studies' "invading" into other humanitarian disciplines (especially art studies) is discussed on the material of two author's works on cultural studies. Cultural studies do not borrow tasks and methods of other disciplines, but "graze" on their scientific fields, enriching them with new interpretations and visions, contributing to their development.
Keywords: Culture, cultural studies, art studies, methodology, interdisciplinary synthesis.

[1] Bezhin L.E. Under the Sign of "Wind and Tide." Lifestyle of Artists in China of the III -IV centuries. Moscow: Nauka, 1982. P. 5.
[2] Latour Bruno. Reassembling the Social. An Introduction to Actor-Network-Theory. Moscow: Higher School of Economics Press, 2014. P. 340.
[3] Orlova E.A. Dynamics of Culture and Goal-Directing Human Activity. // Morphology of Culture. Structure and Dynamics. Moscow: Science, 1994. P. 17.
[4] Neretina S.S., Ogurtsov A.P. Time of Culture. St. Petersburg: Russian Christian Humanitarian Academy Press, 2000. P 12.
[5] Rozin V.M. The Features of Discourse and Patterns of Research in Humanities. Moscow: Librocom, 2009. P. 66-72.
[6] Bolshakov A.O. Man and His Twin. St. Petersburg: Aletheia, 2001, P. 89-90.
[7] Ibidem. P. 91.
[8] Ibidem. P. 214, 220-221.
[9] Ibidem. P. 105.
[10] Ibidem. P. 106-107.
[11] Ibidem. P. 86, 87.
[12] Rozin V.M. Introduction to Schemeology. Schemes in Philosophy, Culture, Science and Engineering. Moscow: Librocom, 2011.
[13] Bolshakov A.O. Ibidem. P. 37-38.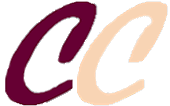 ISSN 2311-3723
Founder:
OOO «Soglasie» publisher
Publisher:
Scientific Association of Culture Researchers
Official registration № ЭЛ № ФС 77 – 56414 от 11.12.2013
The magazine is indexed:

Issued quarterly in electronic form only
Issue produced by:
Editorial Director
A. Flier
Editor in Chief
T. Glazkova
Head of IT Center
A. Lukyanov
Our banner:

Our e-mail:
cultschool@gmail.com
Our Facebook account: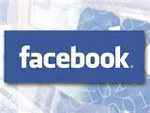 OUR PARTNERS: