Hypotheses:
THEORY OF CULTURE
V. I. Grachev. About dissonances and consonances in the relationship between modern culture and art
Discussions:
In SEARCH of the MEANING of HISTORY and CULTURE (A. Ya. Flier's Section)
A. Ya. Flier. Cultural variability and progress
N. A. Khrenov. On the way to «Posthuman»: anthropological, mythological and artistic potential of the puppet (continuation)
V. M. Rozin. Unusual Anton Pavlovich Chekhov (the artist's life and work in the optics of everyday culture)
Analytics:
HIGH ART IN a CULTURE of MODERNITY (E. N. Shapinskaya's Sectoin)
E. N. Sapinskaya. Subcultures in the digital world: anachronism or the basis for creating virtual communities?
M. I. Kozyakova. Museum in the history of culture: postmodern discourse
CULTURAL REFLECTIONS
N. A. Khrenov. Culture of the twentieth century: theatrical experiments in the era of escalating mass communication (continuation)
M. A. Poletaeva. Social practice of attitude to foreign culture
REPUBLICATION
A. Ya. Flier. Cultural history as a change dominant identity types (beginning)
---
Announcement of the next issue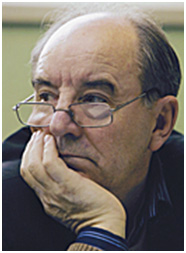 Khrenov Nikolai Andreevich,
Doctor of Philosophy, Professor,
the Gerasimov Russian State
University of Cinematography
e-mail: nihrenov@mail.ru
The founders of the discursive in the Russian cinema and their followers:
from Tarkovsky to Zvyagintsev (beginning)
Abstract. The article traces the origins of discourse in contemporary Russian cinema and concludes that it is connected with the tradition of Byzantine Hesychasm, which had a huge impact on Russian culture. Special attention is paid to the continuity of views on the fate of the family and the creative techniques of Tarkovsky and Zvyagintsev.

Keywords. Russian culture, Russian cinema, mentality, messianism, Imperial complex, Tarkovsky, Zvyagintsev, the Byzantine tradition of Hesychasm, a discourse, a new discursiveness, the cultural model of statehood sacralization, desacralization, public life, private life, Liminality, threshold type, Russia, the West, Byzantium.

[1] Kroeber A. favorites: the nature of culture. M.: ROSSPEN, 2004. S. 763.
[2] Paperny V. Culture Two. M.: New literary review, 1996.
[3] Foucault M. What is the Author? // Foucault M. the Will to truth. Beyond knowledge, power and sexuality. M.: Castal, 1996. P. 31.
[4] Herzen A. Collected works: in 30 vol. Vol. 13. M.: Publishing house of the USSR Academy of Sciences, 1958. P. 29.
[5] Ortega-and-Gasset H. Revolt of the masses // Questions of philosophy. 1989. No. 4. P. 131.
[6] Sinyavsky the literary process in Russia. Moscow: RSUH, 2003. P. 165.
[7] Khomyakov A. Works. Vol. IV. M. University printing house, 1909. P. 33.
[8] Ibid. P. 42.
[9] I. V. Stalin: pro et contra. Anthology. Vol.2. SPb.: Russian Christian Humanities Academy, 2015. P. 681.
[10] Toynbee A. Civilization before the court of history. M.: AST, 2003. P. 381.
[11] Yanov A. The Russian idea of 2000 // 1990. No. 11. P. 153.
[12] Berdyaev N. Alexey Stepanovich Hamsters. Tomsk: Aquarius, 1996. P.7.
[13] Solzhenitsyn A. Essays: in 3vol. Vol. 3. Articles, letters, interviews, Preface. Yaroslavl: Upper Volga, 1997. P.160.
[14] Demina Andrey Rublev and artists of his circle. M.: Science, 1972. P. 76.
[15] Likhachev D. Man in the literature of Ancient Russia. M.: Science, 1970. P. 95.
[16] Horuzhiy S. Research on the Hesychast tradition. Vol.2. SPb.:Rhga, 2012. P. 19.
[17] Demina Decree. CIT. p. 61.
[18] Likhachev D. Decree. CIT. P. 95.
[19] Ibid. P. 96.
[20] Ibid.
[21] Demina Decree. Op. 37.
[22] Horuzhiy S. The Decree. CIT. P. 18.
[23] Ibid. P.193.
[24] Florovsky G. Ways of Russian theology. Kyiv: The way to truth. 1991. P. 392.
[25] Ibid. P. 391.
[26] Ibid.
[27] Berdyaev N. Russian idea. The main problems of Russian thought of the NINETEENTH century and early twentieth century. M.: Svarog, 1997. P.9.
[28] Fedotov G. The Fate and sins of Russia. Selected articles on the philosophy of Russian history and culture. Vol.2. SPb.: Sofia, 1992. P. 173.
[29] Gennep A. van. Rites of passage. Moscow: Vostochnaya Literatura, 1999. P. 15.
[30] Turner V. Symbol and ritual. M.: Science, 1983. P. 169.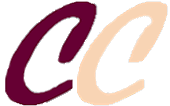 ISSN 2311-3723
Founder:
OOO «Soglasie» publisher
Publisher:
Scientific Association of Culture Researchers
Official registration № ЭЛ № ФС 77 – 56414 от 11.12.2013
The magazine is indexed:

Issued quarterly in electronic form only
Issue produced by:
Editorial Director
A. Flier
Editor in Chief
T. Glazkova
Head of IT Center
A. Lukyanov
Our banner:

Our e-mail:
cultschool@gmail.com
Our Facebook account: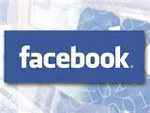 OUR PARTNERS: