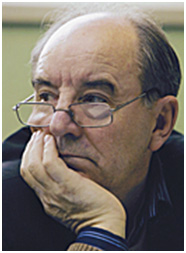 Khrenov Nikolai Andreevich,
Doctor of Philosophy, Professor,
the Gerasimov Russian State
University of Cinematography
e-mail: nihrenov@mail.ru
The founders of the discursive in the Russian cinema and their followers:
from Tarkovsky to Zvyagintsev (ending)
Abstract. The article traces the origins of discourse in contemporary Russian cinema and concludes that it is connected with the tradition of Byzantine Hesychasm, which had a huge impact on Russian culture. Special attention is paid to the continuity of views on the fate of the family and the creative techniques of Tarkovsky and Zvyagintsev.
Keywords. Russian culture, Russian cinema, mentality, messianism, Imperial complex, Tarkovsky, Zvyagintsev, the Byzantine tradition of Hesychasm, a discourse, a new discursiveness, the cultural model of statehood sacralization, desacralization, public life, private life, Liminality, threshold type, Russia, the West, Byzantium.

[31] The Breath of stone. The world of Andrei Zvyagintsev's films. M.: New literary review, 2014. P. 212.
[32] P. Schrader, Transcendental style in film: OZU, Bresson, Dreyer's // Kinovedcheskie Zapiski. 1997. No. 32.
[33] the Breath of stone. P. 362.
[34] Dostoevsky F. Complete works: 30 v. Vol. 24. L.: Science, 1982. P. 92.
[35] Solovyov V. the Justification of goodness. M.: Republic, 1996. P. 357.
[36] Fedotov's Saints Of Ancient Russia. New York: 1959. P. 207.
[37] A. Solzhenitsyn Essays: in 3 v. Vol. 3. Articles, letters, interviews, Preface. Yaroslavl: Upper Volga, 1997. P. 166.
[38] P. Florensky's theological heritage. // Theological work. 1977. No. 7. P.199.
[39] Ibid. Since 198.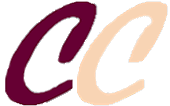 ISSN 2311-3723
Founder:
OOO «Soglasie» publisher
Publisher:
Scientific Association of Culture Researchers
Official registration № ЭЛ № ФС 77 – 56414 от 11.12.2013
The magazine is indexed:

Issued quarterly in electronic form only
Issue produced by:
Editorial Director
A. Flier
Editor in Chief
T. Glazkova
Head of IT Center
A. Lukyanov
Our banner:

Our e-mail:
cultschool@gmail.com
OUR PARTNERS: