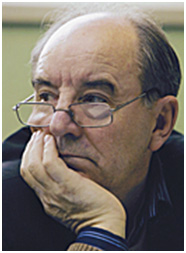 Khrenov Nikolai Andreevich,
Doctor of Philosophy, Professor,
the Gerasimov Russian State
University of Cinematography
e-mail: nihrenov@mail.ru
The History of Images after the History of Art:
Culturological Aspect
(Part 4 (Ending))
Abstract. The article focuses on impoverishment of communication with artistic values and analysis of its interrelation with the period of formation of industrial society. Such a process is classified by the author as regress of culture, which makes expedient the point to be discussed in a culturological aspect. A breakdown of the hierarchy of culture in transitional periods contributes to shifting of marginal aesthetic formations to the center of artistic culture. A specific organizing mosaic principle starts to work. Discussing the history of new visuality, the author marks that to some extent it appears as the history of birth, formation and change of different systems of vision.
Key words. Aesthetic experience, new visuality, mosaic principle, civilization progress, artistic values, contemplation, transformation of perception, oversimplification of culture.
[120] Sontag S. On Photography. М.: ООО «Ad Marginem Press», 2013. P. 60.
[121] Ibid., p. 194.
[122] Ibid., p. 37.
[123] Ibid., p. 107.
[124] Rouillé А. Photography. Between Documentary and Contemporary Art. SPb.: Klaudberry, 1914. P. 373.
[125] Ibid.
[126] Vipper B.R.The Art of Ancient Greece. М.: Nauka, 1972. P. 38.
[127] Ibid., p. 42.
[128] Wölfflin H. Principles of Art History. М.­Л.: Akademiya, 1930. P. 17.
[129] Ibid., p. 36.
[130] Ibid., p. 264.
[131] McLuhan M. The Gutenberg Galaxy: The Making of Typographic Man. Kiev: Nika-Center, 2003. P. 123.
[132] Wölfflin H. Op. cit., p. 264.
[133] Ibid., p. 277.
[134] Fedorov-Davydov А.А. Russian Art of Industrial Capitalism. М.: [State Academy of Arts], 1929. P. 215.
[135] Benjamin W. The Work of Art in the Age of Mechanical Reproduction. М.: the Goethe Cultural Centre; Medium, 1996. P. 57.
[136] Ibid., p. 57.
[137] Wölfflin H. Op. cit., p. 158.
[138] Kracauer S. Theory of Film: The Redemption of Physical Reality. М.: Iskusstvo, 1974. P. 54.
[139] Ibid., p. 45.
[140] Delluc L. Photogénie. М.: Новые вехи, 1924.
[141] Benjamin W. Op. cit., p. 61.
[142] McLuhan M.. Op. cit., p. 26.
[143] Ibid., p. 60.
[144] Ibid.
[145] Ibid., p. 81.
[146] Ibid., p. 122.
[147] Ibid., p. 32.
[148] Mikhalkovich V.I. Figurative Language of Mass Communication. М.: Nauka, 1986.
[149] Khrenov N.A. A Project of Film Semiotics Several Decades After: Interpretation of Theoretical Heritage of Sergei Eisenstein //Culture and Art, 2014. № 6.
[150] McLuhan M. Op. cit., p. 100.
[151] Belting H. Likeness and Presence: A History of the Image before the Era of Art. М.: Progress-Traditsiya, 2002.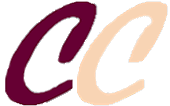 ISSN 2311-3723
Founder:
OOO «Soglasie» publisher
Publisher:
Scientific Association of Culture Researchers
Official registration № ЭЛ № ФС 77 – 56414 от 11.12.2013
The magazine is indexed:

Issued quarterly in electronic form only
Issue produced by:
Editorial Director
A. Flier
Editor in Chief
T. Glazkova
Head of IT Center
A. Lukyanov
Our banner:

Our e-mail:
cultschool@gmail.com
OUR PARTNERS: