Glazkova Tatyana Vatslavovna,
Candidate of Cultural Studies, Associate Professor,
Director of the publishing house "Soglasie"
e-mail: glaztatyana@yandex.ru
The main concepts of Russian culture in the education system
Abstract. The article analyzes the main concepts of Russian culture and their role in the education system. The article considers the essence of the concept of "concept", its inclusion in the conceptual sphere of culture, as well as the method of intergenerational transmission of basic values through the attitude to tradition in the family. The author concludes that it is necessary to use the value potential of the family in the education system as its fundamental component.
Keywords. Culture, values, concepts, conceptosphere, family, education system, professional culture.

[1] Bagdasaryan N. G. The potential of cultural knowledge in the processes of transformation of Russian education // Innovative potential of cultural studies and its functions in the system of humanitarian knowledge: Materials of the Second meeting of the Russian Cultural Society and the scientific-practical seminar on April 7-8, 2008. St. Petersburg: RKHGA, 2008. p. 320.
[2] Stepanov Yu. S. Concepts. Thin film of civilization. Moscow: Languages of Slavic Cultures, 2007, p. 20.
[3] Ibid.
[4] Stepanov Yu.S. Edict. work; Kolesov V. V. Concept of culture: image of the concept, symbol // Vestnik SPbU. 1992. No. 3, pp. 30-40.
[5] Deleuze J., Guattari F. What is philosophy? / Per. s fr. i poslesl. S. Zenkina. M.: Akademicheskiy proekt, 2009. 261 p.
[6] Ibid.
[7] Bolshakova A. Yu. Archetype-concept-culture / / Voprosy filosofii. 2010. No. 7, p. 47.
[8] Yasinskaya M. B. Lexical borrowings in the Petrine era and the linguistic personality (based on the material of the historical and biographical prose of Prince B. I. Kurakin): dis. ... kand. philol. nauk. Moscow, 2004. 297 p.
[9] Darensky V. Yu. The concept of the "hermeneutical circle" as a reflection of meaning-making in culture // Concepty kultury i kontseptosfera kulturologii: Kollektivnaya monografiya / Edited by L. V. Nikiforova, A.V. Koneva. St. Petersburg: Asterion, 2011, p. 66.
[10] Prokhorov Yu. E. In search of a concept. M.: Flint : Nauka, 2009, p. 159.
[11] Stepanov Yu.S. Concepts. Thin film of civilization. M.: Languages of Slavic Cultures, 2007, p. 43.
[12] Likhachev D. S. Kontseptosfera russkogo yazyka [The Concept sphere of the Russian language]. 2nd ed., additional St. Petersburg: Blitz, 1999, p. 151.
[13] Ibid., p. 153.
[14] Ibid., p. 157.
[15] Dostoevsky F. M. The Writer's Diary. Selected pages. Moscow: Sovremennik, 1989, p. 61.
[16] Ibid.
[17] See, for example: Kondakov I. V. Culture of Russia. A brief outline of history and theory. Moscow: KDU, 2008, p. 9; Flier A. Ya. Kulturologiya dlya kulturologov. Moscow: Soglasie, 2010, p. 126-127.
[18] On the ratio of norm and value, see: Dokuchaev I. I. Value and Existence. Fundamentals of the historical axiology of culture. St. Petersburg: Nauka, 2009. 595 p.
[19] For more information, see: Glazkova T. V. Semya kak tsennostno-smyslovaya model kultury [Family as a value-semantic model of culture]. 2014. No. 6, pp. 52-56.
[20] Flier A. Ya. Evolution of culture as a socio-regulatory system (beginning) // Bulletin of the Chelyabinsk State Academy of Culture and Arts. 2014. No. 4 (40), p. 36.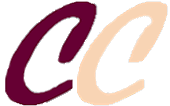 ISSN 2311-3723
Founder:
OOO «Soglasie» publisher
Publisher:
Scientific Association of Culture Researchers
Official registration № ЭЛ № ФС 77 – 56414 от 11.12.2013
The magazine is indexed:

Issued quarterly in electronic form only
Issue produced by:
Editorial Director
A. Flier
Editor in Chief
T. Glazkova
Head of IT Center
A. Lukyanov
Our banner:

Our e-mail:
cultschool@gmail.com
OUR PARTNERS: