AD MEMORIAM ÆTERNAM
Hypotheses
ФИЛОСОФИЯ КУЛЬТУРЫ
V.M. Rozin. The spell of death in history, art Nouveau and now
Discussions
SEARCHING THE MEANING OF HISTORY AND CULTURE (A.Ya. Flier's Section)
A.Ya. Flier. History as a cultural artifact
N.А. Khrenov. Revolution and culture: desacralisation of revolution in Russian cinema of the turn of XX-XXI centuries (beginning)
N.А. Khrenov. Desacralisation of the Russian revolution of 1917 as a problem today: M. Gorky's novel "Life of Klim Samgin" in this perspective (beginning)
Analytics
HIGH ART IN CONTEMPORARY CULTURE (E. Shapinskaya's Section)
E.N. Shapinskaya. Monster as a cultural hero: representations of monstrosity in popular culture (beginning)
E.N. Shapinskaya. Education in the digital age: learning or entertainment?
CULTURAL REFLECTIONS
N.А. Khrenov. The founders of the discursive in the Russian cinema and their followers: from Tarkovsky to Zvyagintsev (ending)
V.I. Grachev. Information-isomorphic basis of communicative paradigm of modern culture
V.G. Vlasov, N.Yu. Lukina. Stanze 1, stanze 2, 3, 4… From talks of the philologist with researcher of art
РЕПУБЛИКАЦИЯ
A.Ya. Flier. The birth of the home: the spatial self-determination of primitive man
Information
NEW BOOKS
Applied cultural studies. Encyclopedia
---
Information on a forthcoming issue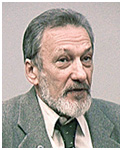 Rozin Vadim Markovich,
Doctor of Philosophy, Professor,
Leading Researcher,
Institute of Philosophy of
the Russian Academy of Sciences
e-mail: rozinvm@gmail.com
The methodological program of social and cultural study of sociality
Abstract. The article discusses the crisis situation in sociology and, in this regard, proposes a number of ideas aimed at building a methodological concept of sociality. It is noted that the crisis in sociology is caused by the transition of sociological research to interdisciplinary research. The principles (methodological, cultural-historical, phenomenological) that characterize the author's approach are formulated. This approach is compared with the sociological one. In the latter, four characteristics are distinguished: 1) an evaluation characteristic of sociality and an indication of the type of social action aimed at changing sociality, 2) a description of the mass behavior of people and the social order that determines this behavior, 3) a focus on the study of sociality and a description of the "social nature", 4) consideration of sociality only as a phenomenon of modern culture (the author contrasts this approach with the cultural and historical interpretation of sociality). In conclusion, the author outlines the stages of research and construction of the methodological concept of sociality.

Keywords. Crisis, sociology, principles, sociality, phenomenon, interdisciplinary approach, concept, methodology, social order.

[1] Malinowski B. A Scientific theory of culture. M.: OGI, 1998. Pp. 87-89.
[2] Rozin V.M. Theory of culture. Moscow: NOTA BENE, 2005. Pp. 226, 234.
[3] Ibid. P. 235.
[4] Rozin V.M. The Nature of sociality: problems of methodology and ontology of social Sciences. M: URSS, 2016. 288 p.
[5] Ibid.
[6] Ritter J. Modern sociological theories. SPb.: Peter, 2002. 688 p.
[7] Bauman Z. Thinking sociologically. M.: Aspect-Press, 1996. 255 p.
[8] Ibid. P. 10.
[9] Latur B. Social Reassembly: an introduction to actor-network theory. M.: Ed. house of the Higher school of Economics, 2014. P. 229.
[10] Kravchenko S. A. Sociology: paradigms through the prism of sociological imagination. M.: Exam, 2002. P.29-30.
[11] URL: https://www.youtube.com/watch?v=IDB5_afOpCE
[12] Ritter J. Decree. cit. P. 522.
[13] Rozin V.M. Formation and features of social institutions. Cultural-historical and methodological analysis. Moscow: LENAND, 2014. 160 C.; Rozin V.M. The Nature of sociality: problems of methodology and ontology of social Sciences; Rozin V.M. To the problem of demarcation of sociology and social Sciences // Ideas and ideals. 2017. N 3. Vol. 2. Pp. 3-17.
[14] Vygotsky L.S. History of development of higher mental functions // Vygotsky L.S. Collected Works: in 6 vol. Vol. 3. M.: Pedagogy, 1983. Pp. 15-16.
[15] Gaidenko P.P. Breakthrough to the transcendental. New ontology of the XX century. M.: Republic, 1997. P. 363-364.
[16] Ritter J. Decree. cit. Pp. 30-31.
[17] Bauman Z. Decree. cit. Pp. 242.
[18] Ibid. P. 16.
[19] Society // New philosophical encyclopedia. Vol. 3. Moscow: Mysl', 2001. P. 132.
[20] Latour B. The Decree. cit. P. 355.
[21] Aristotle. Works: in 4 vol. Vol. 4. Moscow: Mysl', 1983. P. 378-379.
[22] Ibid. Pp. 420, 445, 457, 467, 471.
[23] Ritter J. Decree. cit. P. 27.
[24] Ibid. P. 484.
[25] Rozin V.M. Culturology. M.: Gardariki, 2003. 462 p.; Rozin V.M. Cultural Studies. M.: Yurayt, 2018. 410 p.; Rozin V.M. Personality and its study. M.: URSS, 2012. 232 p.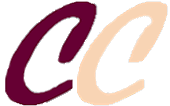 ISSN 2311-3723
Founder:
OOO «Soglasie» publisher
Publisher:
Scientific Association of Culture Researchers
Official registration № ЭЛ № ФС 77 – 56414 от 11.12.2013
The magazine is indexed:

Issued quarterly in electronic form only
Issue produced by:
Editorial Director
A. Flier
Editor in Chief
T. Glazkova
Head of IT Center
A. Lukyanov
Our banner:

Our e-mail:
cultschool@gmail.com
Our Facebook account: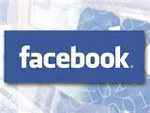 OUR PARTNERS: