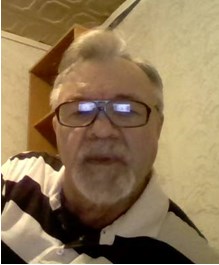 Grachev Vladimir Innokentievich,
Doctor of Cultural Studies, Professor
Leningrad State Pushkin University
e-mail: vig1947@mail.ru
The phenomenology of sociocultural communication as a special Substance of Culture
Abstract. The article attempts the author's phenomenological interpretation of sociocultural communication as a special substance of modern culture in its most axiogenic sphere – artistic culture and art. The classification of socio-cultural communications from the point of view of information and axiological analysis, the typology of genres of socio-cultural communications developed by the author according to the method of information dissemination in modern culture, is proposed.
Keywords. Culture, artistic culture, art, phenomenology, cultural phenomenon, socio-cultural communication, substance, interpretation, axiogenicity, genre, chronotope, topochron, information, typology.

[1] Grachev V.I. Communications-Values-Culture (experience of information-axiological analysis). Monograph. St. Petersburg: Asterion. 2006. 248 p.
[2] Sokolov A.V. The phenomenon of socio-cultural activity. St. Petersburg: SPbGUP, 2003. 204 p.
[3] Grachev V.I. Communications-Values-Culture; Grachev V.I. Modern art culture: paradigm or discourse?! (comparative-axiological analysis). Monograph. St. Petersburg: Asterion, 2016. 284 p.; Grachev V.I. The communicative-axiological paradigm of culture in Russian culture. Monograph. Electronic version. 2015. 258 p.
[4] Grachev V. I. Information-rhizomorphic basis of the communicative paradigm of modern culture. // Culture of culture. 2019. No. 2.
[5] Mol A. Sociodynamics of culture. Moscow: Progress, 1973. 406 p.
[6] Eco U. Missing structure. Introduction to Semiology. St. Petersburg: Petropavlovsk, 1998. 432 p.
[7] Luman N. What is communication? // Sociologicheskiy zhurnal. 1995. No. 3, pp. 114-124; Improbability of communication. // Problems of theoretical sociology. Issue 3. 2000, pp. 42-52.
[8] Sepir E. Selected works on linguistics and cultural studies. Per. s engl. M.: Progress-Univers, 1993. 656 p.
[9] Peirce ch. S. What is a sign?// Vestn. Tomsk State University. Ser. Philosophy. Sociology. Political science. 2009. No. 3 (7), pp. 88-95.
[10] Shannon K. Works on information theory.Moscow: IL, 1966.
[11] There are concepts of G. Lasswell, P. Lazarsfeld, G. M. McLuhan and other scientists. But even in these concepts, the researchers did not consider the value-based, axiogenic nature of communication, that is, generating values or anti-values.
[12] Works in the West: K. Levi-Strauss, E. Leach, N. Luhmann, Yu. Habermas, K. Jaspers and a number of others, and in domestic science-the research of M. M. Bakhtin, Yu. M. Lotman, V. Bybler, M. S. Kagan, A.V. Sokolov, E. V. Sokolov and the author of this article.
[13] Aristotle. Essays: in 4 volumes (Series "Philosophical heritage"). Moscow: Mysl, 1975-1983.
[14] Bely A. Problemy kultury // Symbolizm. SPb.: MUSAGET, 1910.
[15] Dridze T. M. Textual activity in the structure of social communication. Problems of semiosociopsychology. Moscow: Nauka, 1984
[16] Lotman Yu. M. Culture and explosion. M.: Gnosis, 1992. 246 p.
[17] Bakhtin M. M. Aesthetics of verbal creativity. M.: Iskusstvo, 1986. 445 p.
[18] Likhachev D. S. Notes on Russian. L., 1991.
[19] Eco U. Towards a Semiotic Inquiry into the Television Message. Working Papers in Cultural Studies, 1972, 2, pp. 103-121.
[20] Scheler M. Selected works. Moscow: Gnosis, 1994. 476 p.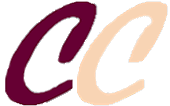 ISSN 2311-3723
Founder:
OOO «Soglasie» publisher
Publisher:
Scientific Association of Culture Researchers
Official registration № ЭЛ № ФС 77 – 56414 от 11.12.2013
The magazine is indexed:

Issued quarterly in electronic form only
Issue produced by:
Editorial Director
A. Flier
Editor in Chief
T. Glazkova
Head of IT Center
A. Lukyanov
Our banner:

Our e-mail:
cultschool@gmail.com
OUR PARTNERS: