Hypotheses:
THEORY OF CULTURE
A.Ya. Flier. Cultural values and institutions: the relationship of concepts
Discussions:
IN SEARCH OF THE MEANING OF HISTORY AND CULTURE (A.Ya. Flier's Section)
A.Ya.Flier. Structuring culture according to its socio-functional specializations
N.A. Khrenov. A sociological turn in science. About the art of the XIX century: I. Ten's concept as an anticipation of a cultural turn (continued)
V.M. Rozin. Non-traditional, socio-cultural understanding of the book by Meer Shalev "Fontanella" (beginning)
Analytics:
HIGH ART IN MODERN CULTURE (E.N. Shapinskaya's Section)
E.N. Shapinskaya. Mass media in culture and society: from the history of cultural thought
CULTURAL REFLECTIONS
V.M. Rozin. The history of stand-up on the example of the "Amazing Mrs. Maisel" or the mosaic consciousness of modern viewers of TV series?
N.A. Khrenov. The Superman in the Russian version: philosophical aspects of the novel by F. Dostoevsky's "Demons" and V. Khotinenko's film based on this novel (ending)
A.Ya. Flier. Experience of comparing parameters of social types of modern subcultures
I.G. Antipova. Psychology and culture: perspectives of contextualism
---
Announcement of the next issue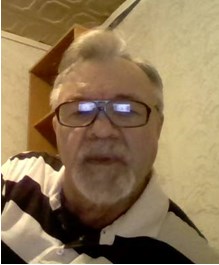 Grachev Vladimir Innokentievich,
Doctor of Cultural Studies, Professor
Leningrad State Pushkin University
e-mail: vig1947@mail.ru
The phenomenology of sociocultural communication as a special Substance of Culture
Abstract. The article attempts the author's phenomenological interpretation of sociocultural communication as a special substance of modern culture in its most axiogenic sphere – artistic culture and art. The classification of socio-cultural communications from the point of view of information and axiological analysis, the typology of genres of socio-cultural communications developed by the author according to the method of information dissemination in modern culture, is proposed.
Keywords. Culture, artistic culture, art, phenomenology, cultural phenomenon, socio-cultural communication, substance, interpretation, axiogenicity, genre, chronotope, topochron, information, typology.

[1] Grachev V.I. Communications-Values-Culture (experience of information-axiological analysis). Monograph. St. Petersburg: Asterion. 2006. 248 p.
[2] Sokolov A.V. The phenomenon of socio-cultural activity. St. Petersburg: SPbGUP, 2003. 204 p.
[3] Grachev V.I. Communications-Values-Culture; Grachev V.I. Modern art culture: paradigm or discourse?! (comparative-axiological analysis). Monograph. St. Petersburg: Asterion, 2016. 284 p.; Grachev V.I. The communicative-axiological paradigm of culture in Russian culture. Monograph. Electronic version. 2015. 258 p.
[4] Grachev V. I. Information-rhizomorphic basis of the communicative paradigm of modern culture. // Culture of culture. 2019. No. 2.
[5] Mol A. Sociodynamics of culture. Moscow: Progress, 1973. 406 p.
[6] Eco U. Missing structure. Introduction to Semiology. St. Petersburg: Petropavlovsk, 1998. 432 p.
[7] Luman N. What is communication? // Sociologicheskiy zhurnal. 1995. No. 3, pp. 114-124; Improbability of communication. // Problems of theoretical sociology. Issue 3. 2000, pp. 42-52.
[8] Sepir E. Selected works on linguistics and cultural studies. Per. s engl. M.: Progress-Univers, 1993. 656 p.
[9] Peirce ch. S. What is a sign?// Vestn. Tomsk State University. Ser. Philosophy. Sociology. Political science. 2009. No. 3 (7), pp. 88-95.
[10] Shannon K. Works on information theory.Moscow: IL, 1966.
[11] There are concepts of G. Lasswell, P. Lazarsfeld, G. M. McLuhan and other scientists. But even in these concepts, the researchers did not consider the value-based, axiogenic nature of communication, that is, generating values or anti-values.
[12] Works in the West: K. Levi-Strauss, E. Leach, N. Luhmann, Yu. Habermas, K. Jaspers and a number of others, and in domestic science-the research of M. M. Bakhtin, Yu. M. Lotman, V. Bybler, M. S. Kagan, A.V. Sokolov, E. V. Sokolov and the author of this article.
[13] Aristotle. Essays: in 4 volumes (Series "Philosophical heritage"). Moscow: Mysl, 1975-1983.
[14] Bely A. Problemy kultury // Symbolizm. SPb.: MUSAGET, 1910.
[15] Dridze T. M. Textual activity in the structure of social communication. Problems of semiosociopsychology. Moscow: Nauka, 1984
[16] Lotman Yu. M. Culture and explosion. M.: Gnosis, 1992. 246 p.
[17] Bakhtin M. M. Aesthetics of verbal creativity. M.: Iskusstvo, 1986. 445 p.
[18] Likhachev D. S. Notes on Russian. L., 1991.
[19] Eco U. Towards a Semiotic Inquiry into the Television Message. Working Papers in Cultural Studies, 1972, 2, pp. 103-121.
[20] Scheler M. Selected works. Moscow: Gnosis, 1994. 476 p.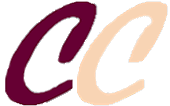 ISSN 2311-3723
Founder:
OOO «Soglasie» publisher
Publisher:
Scientific Association of Culture Researchers
Official registration № ЭЛ № ФС 77 – 56414 от 11.12.2013
The magazine is indexed:

Issued quarterly in electronic form only
Issue produced by:
Editorial Director
A. Flier
Editor in Chief
T. Glazkova
Head of IT Center
A. Lukyanov
Our banner:

Our e-mail:
cultschool@gmail.com
OUR PARTNERS: