Hypotheses:
THEORY OF CULTURE
A.Ya. Flier. The phenomenon of prestigious consumption
Discussions:
IN SEARCH OF THE MEANING OF HISTORY AND CULTURE (A.Ya.Flier's Section)
A.Ya. Flier. Structuring culture according to the methods of social regulation
N.A. Khrenov. A sociological turn in science. About the art of the XIX century: I. Ten's concept as an anticipation of the cultural turn (continued)
V.M. Rozin. Non-traditional, socio-cultural interpretation of the book by Meer Shalev "Fontanella" (ending)
Analytics:
HIGH ART IN MODERN CULTURE (E.N. Shapinskaya'sSection)
E.N. Shapinskaya. "Storytelling" as a form of narrative in Modern Popular culture
CULTURAL REFLECTIONSBY
A.Ya. Flier. Historical transformation of culture from admiration of the past to aspiration to the future
N.A. Khrenov. A man in a pandemic situation: excursions into history (beginning)
V.M. Rozin. Love in culture and family: yesterday and today (based on the novel by Meir Shalev "Two bears Came out of the forest")
V.I. Grachev. Knowledge and information in modern Cultural Studies: Paradoxes of similarities and differences of content
---
Announcement of the next issue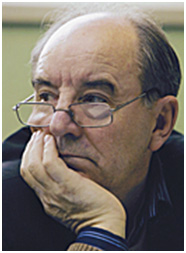 Khrenov Nikolai Andreevich,
Doctor of Philosophy, Professor,
the Gerasimov Russian State
University of Cinematography
e-mail: nihrenov@mail.ru
The Philosophy of Art in View of the Appearance of Culture Concept
(Ending)
Abstract. The third (final) part of the article draws upon P. Sorokin's ideas and shows rationally sensitive culture of modernism changing for ideational culture of the over sensitive. The author suggests that Axial Age (K. Jaspers) is coming to an end in the history of mankind, returning to the pre-Axial culture implying the triumph of myth over logos.
Key words. Art, culture, Enlightment, modernism, philosophy of life and philosophy of art, aesthetics, art criticism, gestalt.

[81] Schelling F.W.J. The Philosophy of Art. М.: Mysl, 1966. P. 148.
[82] Ibid. P. 147.
[83] Sorokin P.A. Social and Cultural Dynamics. Social and Cultural Dynamics. Research on Changes in Big Systems of Art, Truth, Ethics, Law and Social Relationships. SPb: RHGI, 2000. P. 119.
[84] Bazin G. Histoire de L`histoire De L`art. De Vasary a Nos Jours (The History of History of Art from Vasari to Nowadays). М.: Progress-Kultura, 1995. P. 71.
[85] Schelling F.W.J. Op. cit. P. 86.
[86] Ibid. P. 116.
[87] Ibid. P. 122.
[88] Gaidenko P.P. A Breakthrough to the Transcendent. M.: Respublika, 1997. P. 345.
[89] Gaidenko P.P. Vladimir Soloviev and the Philosophy of the Silver Age. М.: Progress-Traditsiya, 2001. P. 59.
[90] Goethe J.W. West-Eastern Divan. М.: Nauka, 1988. P. 221.
[91] Ibid. P. 222.
[92] Gardiner P. Schopenhauer. A Philosopher of German Hellenism. М.: ZАО Tsentrpoligraf, 2003. P. 30.
[93] Fischer J.L. Arthur Schopenhauer. SPb.: Lan, 1999. P. 307.
[94] Ibid. P. 59.
[95] Ibid. P. 308.
[96] Schopenhauer А. World as Will and Idea. М.: Moskovsky klub, 1992. P. 65.
[97] Schelling F.W.J. Op. cit. P. 127.
[98] Deleuze G., Guattari F. A Thousand Plateaus: Capitalism and Schizophrenia. Ekaterinburg: U-Faktoriya; М.: Astrel, 2010. P. 32.
[99] Ibid. P. 32.
[100] Habermas J. The Philosophical Discourse of Modernity. М.: Ves Mir, 2003. P. 119.
[101] Jaspers K. The Origin and Goal of History. М.: Politizdat, 1991. P. 33.
[102] Ibid. P. 78.
[103] Habermas J. Op. cit. P. 251.
[104] Jaspers K. Op. cit. P. 56.
[105] Habermas J. Op. cit. P. 227.
[106] Moskovici S. A Machine for Making Gods. М.: Centre of Psychology and Psychotherapy, 1998. P. 14.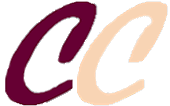 ISSN 2311-3723
Founder:
OOO «Soglasie» publisher
Publisher:
Scientific Association of Culture Researchers
Official registration № ЭЛ № ФС 77 – 56414 от 11.12.2013
The magazine is indexed:

Issued quarterly in electronic form only
Issue produced by:
Editorial Director
A. Flier
Editor in Chief
T. Glazkova
Head of IT Center
A. Lukyanov
Our banner:

Our e-mail:
cultschool@gmail.com
OUR PARTNERS: