Hypotheses:
ANTHROPOLOGY OF CULTURE
A. Ya. Flier. Culture of a cultured person


Discussions:
IN SEARCH OF THE MEANING OF HISTORY AND CULTURE (A. Ya. Flier's Section)
N. A. Khrenov. Revolution and culture: desacralization of revolution in Russian cinema at the turn of XX-XXI centuries (ending)
N. A. Khrenov. Desacralization of the Russian revolution of 1917 as a problem of today: Gorky's novel "the Life of Klim Samgin" in this perspective (ending)
Analytics:
HIGH ART IN A CULTURE OF MODERNITY (E. N. Shapinskaya's Section)
E. N. Shapinskaya. Relations between culture and society in theoretical reflection: from the history of cultural thought
E. N. Shapinskaya. The existential Other: reflections and representations
CULTURAL REFLECTIONS
N. A. Khrenov. Culture and play: activation of the gaming instinct in the era of transition from the middle ages to Imperial Russia (continued)
A. N. Kovalev. Divine proportion in search of the Renaissance (ending)
V. G. Vlasov, N. Yu. Lukina. New stanzas. Philologist and art critic discussion: symptoms of genius
REPUBLICATION
A. Ya. Flier. The birth of the temple: the experience of human self-determination in time (ending)
Information:
REVIEWS, MESSAGES, MATERIALS
A. P. Markov. Postmodern civilization: symptoms of spiritual crisis. Some results of the XIX international Likhachev readings
---
Announcement of the next issue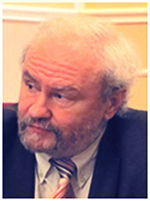 Flier Andrey Yakovlevich,
Doctor of Philosophy, Professor,
Chief Researcher
Lykhachev Russian Research Institute
for Cultural and Natural Heritage
e-mail: andrey.flier@yandex.ru
The Portrait of History with Culture on Its Knees
Abstract. The article covers different regularities and algorithms of cultural stability and changeability and their dynamics, being closely interconnected with processes of historical development of society. It argues that history and culture are just different lines of sight on social reality and its various interpretations.
Key words. Culture, history, dynamics of social development, cultural stability, cultural changeability.
The article is prepared with the support of the Russian Humanitarian Scientific Fund, grant № 15-03-00031 Cultural Regulation of Social Dynamics.
[1] Le Goff, Jacques. Pour un autre Moyen Age. Temps, travail et culture en Occident. Paris: Gallimard, 1977; Savelyeva I.M., Poletayev A.V. Sociology of Knowledge on the Past: Textbook for university students. M.: GU VShE, 2005, etc.
[2] See:Braudel, Fernand. Civilisation matérielle, économie et capitalisme, XV-XVIII siècle. Tome 1. Les structures du quotidian: le possible et l'impossible. Paris: Armand Colin, 1967.
[3] This question was raised by K. Razlogov at 2010-2012 conferences on culturology.
[4] See: Eco, Umberto. Arte e bellezza nell'estetica Medievale. Milano: R.C.S. Libry & Grandi Opere S.p.A., 1994.
[5] See: Levi-Strauss, Claude. Tristes tropiques. Paris: Plon, 1955; Leroi-Gourhan, Andre. Le géste et la parole: Technique et langage & La mémoire et les rythmes, 2 vols. Paris: Albin Michel, 1964–1965, etc.
[6] Shnirelman V.A. Demographic and Ethnocultural Processes of the Epoch of Primitive Kinship Community // The History of Primitive Community. The Epoch of Primitive Kinship Community. M.: Nauka, 1986.
[7] The general culture concept as an adaptive and adapting system was worked out by E. Markarian. See: Markarian E.S. The Theory of Culture and Modern Science: Logical and Methodological Analysis. M.: Mysl, 1983.
[8] See: Durkheim, Emile. De la division du travail social. Paris: Presses Universitaires de France, 1893.
[9] See: Flier А.Ya. Structure and Dynamics of Cultural Genetic Processes: author's abstract of dissertation (Doctor of Philosophy). M.: RIK, 1995.
[10] Flier А.Ya. Cultural Industries in History and Modern Times: Types and Technologies // Information Humanitarian Portal "Knowledge. Understanding. Skill " 2012. № 3. [e-resource] URL: http://www.zpu-journal.ru/e-zpu/2012/3/Flier_ Cultural-Industries/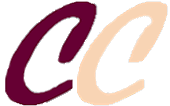 ISSN 2311-3723
Founder:
OOO «Soglasie» publisher
Publisher:
Scientific Association of Culture Researchers
Official registration № ЭЛ № ФС 77 – 56414 от 11.12.2013
The magazine is indexed:

Issued quarterly in electronic form only
Issue produced by:
Editorial Director
A. Flier
Editor in Chief
T. Glazkova
Head of IT Center
A. Lukyanov
Our banner:

Our e-mail:
cultschool@gmail.com
Our Facebook account: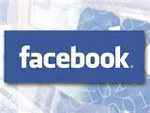 OUR PARTNERS: