Hypotheses:
THEORY OF CULTURE
A. Ya. Flier. Local cultural system: sustainability factors


Discussions:
In SEARCH of the MEANING of HISTORY and CULTURE (A. Ya. Flier's Section)
V. M. Rozin. Conceptualization of G. R. Baltanova Muslim women and culture
N. A. Khrenov. On the history of the formation of the science of culture: Oswald Spengler (to the 100th anniversary of the book «the Decline of Europe»)
M. I. Kozyakova. Synesthesia in the postmodern era: aesthetics déjà'vu


Analytics:
HIGH ART IN a CULTURE of MODERNITY (E. N. Shapinskaya'sSectoin)
E. N. Shapinskaya. Bulgarian culture in Russia: traditions and modernity (interview with Maya Pramatarova)
E. N. Shapinskaya. Digital history: the future of our past
CULTURAL REFLECTIONS
N. A. Khrenov. Culture and play: activation of the gaming instinct in the era of transition from the middle ages to Imperial Russia (end)
V. I. Grachev. Information-rhizomorphic basis of communicative paradigm of modern culture. Three
A. Ya. Flier. Culture and the problem of the noosphere: it is not necessary to make a fairy tale come true

NEW BOOK

A. Ya. Flier. Theory of culture

---
Announcement of the next issue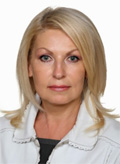 Malygina Irina Victorovna,
Doctor of Philosophy, Professor,
Head of Theory of Culture, Ethics and Esthetics Department
M. State Institute of Culture
e-mail: irinamalygina@yandex.ru
The Russian Identity in the Context of Civilizational Rift Between the West and the East
Abstract. The article covers different experts' views on civilizational opposition between the West and the East, particularly, in the area of Russian national identity The author comes to a conclusion that there is no alternative to tolerance in such an opposition.
Key words. Culture, civilizational opposition, identity, the West and the East, Russia as a borderline phenomenon.
[1] Hungtington S. The Clash of Civilizations. М.: AST, 2003.
[2] Castells M. The Information Age: Economy, Society and Culture / Russian translation under the scientfic editorship of O.I. Shkaratan М.: GU VShE, 2000. P. 608.
[3] Flier A.Ya. Future Can't Be Returned // The 3d Russian-International Culturological Congress "Creativity in the Space of Tradition and Novelty": Theses. Saint Petersburg. EIDOS, 2010. P. 539.
[4] Kutiryev V.A. The Clash of Cultures with Civilization as a Cause and Ground for International Terrorism. // Age of Globalization. 2009. № 2. Pp. 92-93.
[5] Bagno I.V. Borderline Consciousness, Borderline Cultures // Polarity in Cultures. Kanun: Almanac. SPb., 1996. Issue № 2. P. 420.
[6] Kondakov I.V. Globalism of Russia (to a problem statement) // Modern Transformations of Russian Culture. М.: Nauka, 2005. P. 102.
[7] Ibid.
[8] Kutiryev V.A. Op. cit., p. 96.
[9] Flier A.Ya. Сulturology 20-11. М.: Soglasiye, 2011. P. 89.
[10] Tchaadayev P.Y. Articles and Letters. М.: Sovremennik, 1989. P.43.
[11] Fedotov G.P. Letters on Russian Culture // Fedotov G.P. The Fate and Sins of Russia: in 2 volumes. Vol. 2. SPb.: Sofia, 1992. P. 178.
[12] Flier A.Ya. Сulturology 20-11. P. 89.
[13] Samokhvalova V.I. The Ideology of the Universal World. From the History of Global Projects // Polygnosis. Journal of the Russian Academy of Sciences. № 3 (39). P. 32.
[14] Kylytchbai M.A. Is the West the Only Address of Positive Changes? // Yes. 2007. № 21. P. 24.
[15] Samokhvalova V.I. Op. cit. P. 282.
[16] Said E. Orientalism. М.: «Russki Mir», 2006. Pp. 8-12.
[17] Tchhartishvili G.S. But There is Neither the East, Nor the West. On a New Androgyne in World Literature // Inostrannaya Literatura. 1996. № 9. P 262.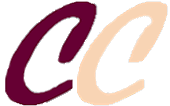 ISSN 2311-3723
Founder:
OOO «Soglasie» publisher
Publisher:
Scientific Association of Culture Researchers
Official registration № ЭЛ № ФС 77 – 56414 от 11.12.2013
The magazine is indexed:

Issued quarterly in electronic form only
Issue produced by:
Editorial Director
A. Flier
Editor in Chief
T. Glazkova
Head of IT Center
A. Lukyanov
Our banner:

Our e-mail:
cultschool@gmail.com
Our Facebook account: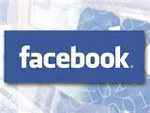 OUR PARTNERS: